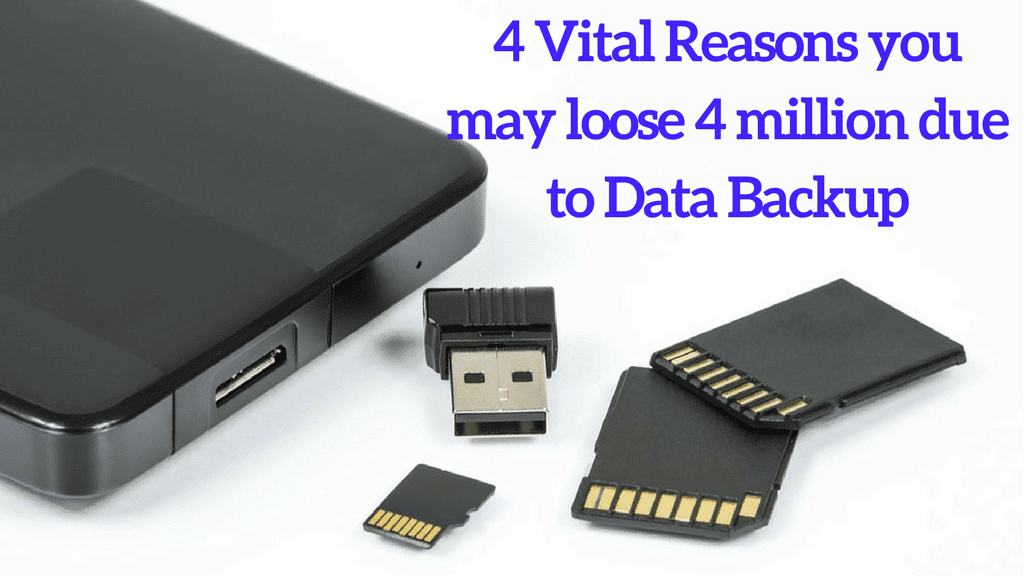 Irrespective of the size of your organization, data is an important part of your business.  Loss of data can directly lead to loss of revenue. Research says that 50% of hard drives die within 5 years and 60 % of the companies that lose their data shut down within 6 months of the disaster. Following are the 4 most important reasons why a good data backup plan is essential for your organization?
1.
DATA drives your organization
Data is crucial for any business. Any business data when lost physically or by theft causes enormous danger to the organization. It is very essential to decide what data is crucial for your organization and needs backup. Identifying the most crucial data for your company is an important step to deciding a good data backup and recovery process.
2.
Hardware can fail
While technology has made a huge progress in all the fields including the hardware, there is still a risk involved for issues in the hardware. It is a real challenge as well a big investment in order to eliminate each and every hardware failure risk in your organization's infrastructure. The easier and more efficient way out is to have a good data backup plan in place for your organization.
3.
Human errors are inevitable
Human mistake are hardest to prevent and correct. When you have data backup, it ensures to retain the data in the last error-free state for resuming operations. As much as we desire perfection, humans can easily overlook some important step in a process or delete some data by mistake or enter some incorrect data. Hence having efficient data backup and recovery mechanisms in place is your best bet to assure data retention in its best state.
4.
Customers demand 24/7 access
Customers' today demand to have access to their data 24/7. If your organization is facing some infrastructure issues and cannot provide data to the customers in a timely manner then these customers are highly prone to switch services to your competitors. With good data backup mechanism in place, in case of infrastructure failures, processes are set to fetch data from the backup servers and fulfill customer requirements immediately. Hence customers can be well served with no delay in data access.
In order to sustain successfully in today's technology world, it is important for your organization to recognize the sensitive and important data and have a good data backup plan for it. Every organization is prone to IT disaster and the only way to ensure that your business mitigates its interruptions smoothly for a fast recovery of the systems, a good data backup and recovery mechanism should be adopted.
Logix Infosecurity being pioneer in this market since last 17 years has helped more than half a million customers with data backup and recovery. Logix knows it well Backup is a crucial strategy to maintain business and hence provides unique solution with the best backup strategy for each client.