It's time to look into phishing simulation with security awareness training
While cyber security service providers continually evolve their complex email security mechanisms, businesses still fall prey to cyber-attacks due to email-borne threats.
Statistics on email infiltration are worrisome, but we also have an encouraging number for you: 80% of organizations reported that security awareness training had reduced their staff's susceptibility to phishing attacks.
Of course, phishing numbers won't go down overnight, but security awareness training has the potential to expedite this immunization to phishing.
Regular training has proven to reduce phishing risk from 60% to 10% within the first 12 months.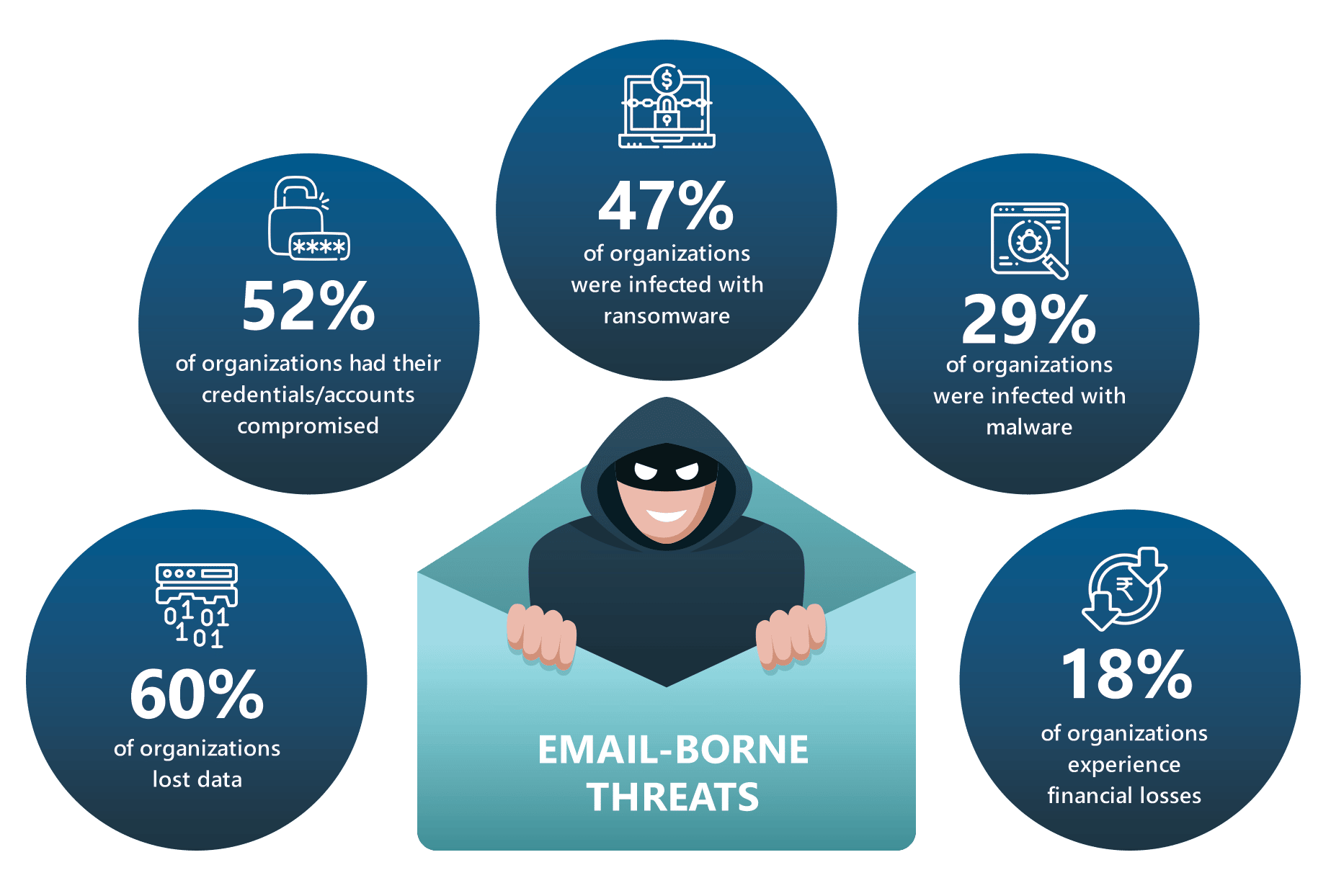 Managed phishing simulation and awareness training services
Logix manages the complete end-to-end process of phishing simulation and awareness training. We handle all aspects of your intentional phishing campaigns. Our customer success engineers are assigned to handle:
Campaign type

1. Forged Email / BEC
2. General Phishing Email
3. Social engineering campaigns
4. Password theft campaigns
5. Local language emails
6. Suspicious URLs

Along with the associated training module.

Simulation readiness

To whitelist the right set of domain IPs on your email security gateways to ensure simulated phishing emails reach target employees.

User-base population

Importing your target employees' email IDs (manually / through AD sync) on the phishing simulation portal.

Trial run

On a select group of IT team members to test the smooth flow of phishing emails.

Run campaign

On a pre-decided date, after due discussions with your team.
Logix Infosecurity has been a leading provider of email security services for the past 20 years. Our team of cyber security experts has studied innumerable creative and devious phishing campaigns, domain spoofing attempts, and social engineering campaigns.
We put this experience to good use while crafting phishing simulation campaigns for you, which have high believability and improved chances of employee engagement.
Logix runs this as a service, unlike other providers who offer phishing simulation and awareness training under a subscription model, expecting the customer to run the campaigns internally. With us, you have an MSP and partner whom you can rely on for successful simulation campaigns and the best results.
Pricing for phishing simulation and awareness training is based on the number of simulation emails to be sent to end users. The Minimum Order quantity is 100.
To request a quotation for our simulated phishing campaign services and our security awareness training modules. fill out this form.
Need more information?
If you would like to know about this service or need any other assistance, please get in touch with us.
Contact us