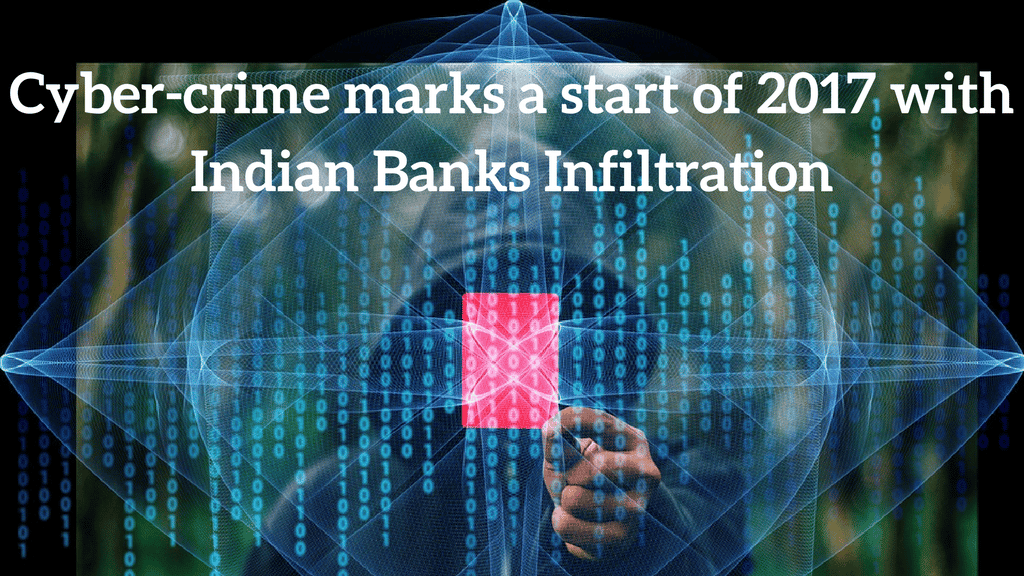 Indian banks are more vulnerable to cyber-crime, infiltration and data leaks with the start of 2017. Note-ban has pushed up the digital transactions and the Indian economy is poised for growth. The government claims that with more digital transactions within the banking system formal economy is poised to grow but this step opens a dangerous area of cyber-crime for which the Indian banking system is not entirely ready. Infiltration of this kind are new and unknown to Indian banking industry. There are multiple stake holders at risk. We need better cyber security, data loss prevention techniques to fight this new type of crime.
Increasing digital transactions is good for economy but we already have cases of fraud and data leaks surfacing from different parts of country. Increasing number of attacks on Android devices is not new. Indian masses are still learning to use digital modes of transactions and we need to protect their data with best security tools available with us.
Recently 3 government owned banks got infiltrated. Although the banks do not know the extent of damage or the reason of the attack but the hackers may have created duplicate documents (LCs) to en-cash them in an offshore bank. Millions of dollars are at stake here. In such attacks banks get no clue if someone has entered in their SWIFT system since there is no immediate financial loss, but data loss, data duplication is a big hazard. Given the nature of the attack, it is highly imperative to utilize best and latest Data loss prevention tools to beef up the security. In such situations data backup also becomes very important.
An ASSOCHAM-PwC joint study reveals that cyber security incidents are seeing a rise in India, with a total of 39,730 incidents reported in the first 10 months of 2016, as against 44,679 and 49,455 observed during the years 2014 and 2015, respectively. Digital wallets and m-commerce have seen a drastic increase with wallet recharges increasing by almost 400%.
Few months back there was a massive attack on ATM card data in India and about 3.2 million debit cards data got affected. Multiple banks got affected and about INR 1.3 crore got stolen. Banks have asked their customers to change the PIN or issued them new cards but this massive exercise calls for more stringent cyber security, DLP systems.
Attacks of such kind will only increase from this point. Given the governments push to digital economy, ever advanced tools need to be developed and placed at the forefront of the cyber transactions so that loss of data becomes extremely rare.
Logix Infosecurity being pioneer in email security, anti threat protection, anti spoofing offers advice on preventing (and recovering from) attacks by ransomware.
Logix Infosecurity has half a million email security customers. You can download email security, advanced threat protection, anti spoofing and anti spamming protection guidebook to know more about how Logix Infosecurity can help you stay protected from cyber-crime.