With the volume of data every business generates, email management has started becoming a thorn in the side. But no business can afford to let emails clutter around in the inbox. Not only is it counter-productive to employees' throughput, proper email archival and management is a necessity for several regulatory and business compliance audits. Logix can help you manage emails better, auto-archive inbox emails, and retrieve emails as needed for audits and compliance. No, these aren't multiple, complicated solutions. There is just one: MailVault. Read ahead to understand the features and benefits of MailVault and also learn how you can buy email archival solution from the Logix eShop.
Features of MailVault Email Archival Solution
With incremental, and instant email archiving, MailVault is a much sought-after email archival solution that will make email management simplistic.
MailVault Email Archival offers the best alternative to traditional email backup tools that are prone to gaps and corruption.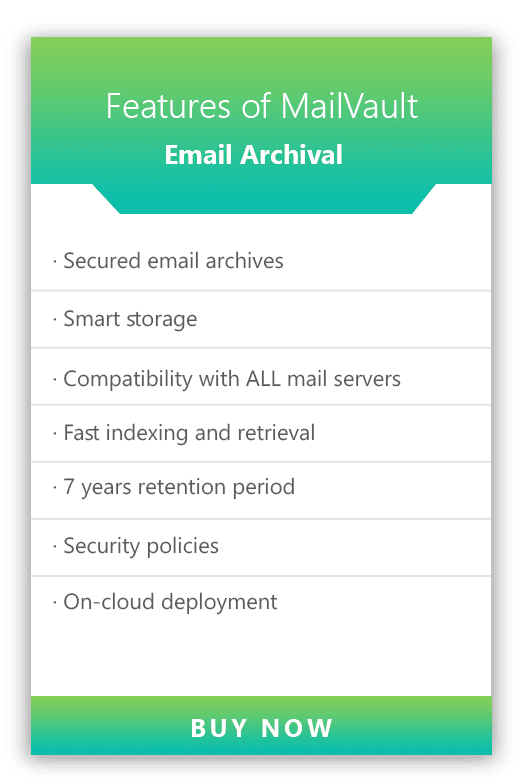 Benefits of MailVault Email Archival
MailVault has multi-fold benefits that positively impact your productivity – as it keeps your mailserver light and responsive by offloading the storage. It also readies your company for ediscovery, compliance and monitoring.
A universal archiving solution that works with all standard mail servers – Office 365, G Suite, Cloud Zimbra etc. It is simple to use and maintain with reporting and logging facility to track and audit administrative & operational activity.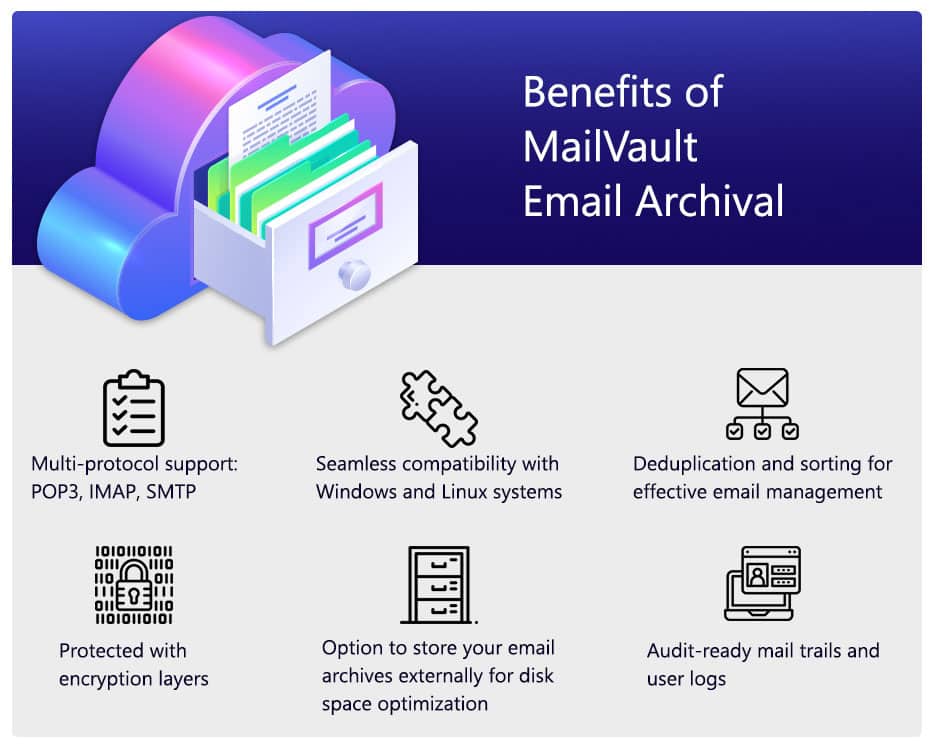 Buy Email Archival Online in 5 Simple Steps
Procuring the MailVault email archival solution is easy. Just follow these 5 steps to become a master of email management.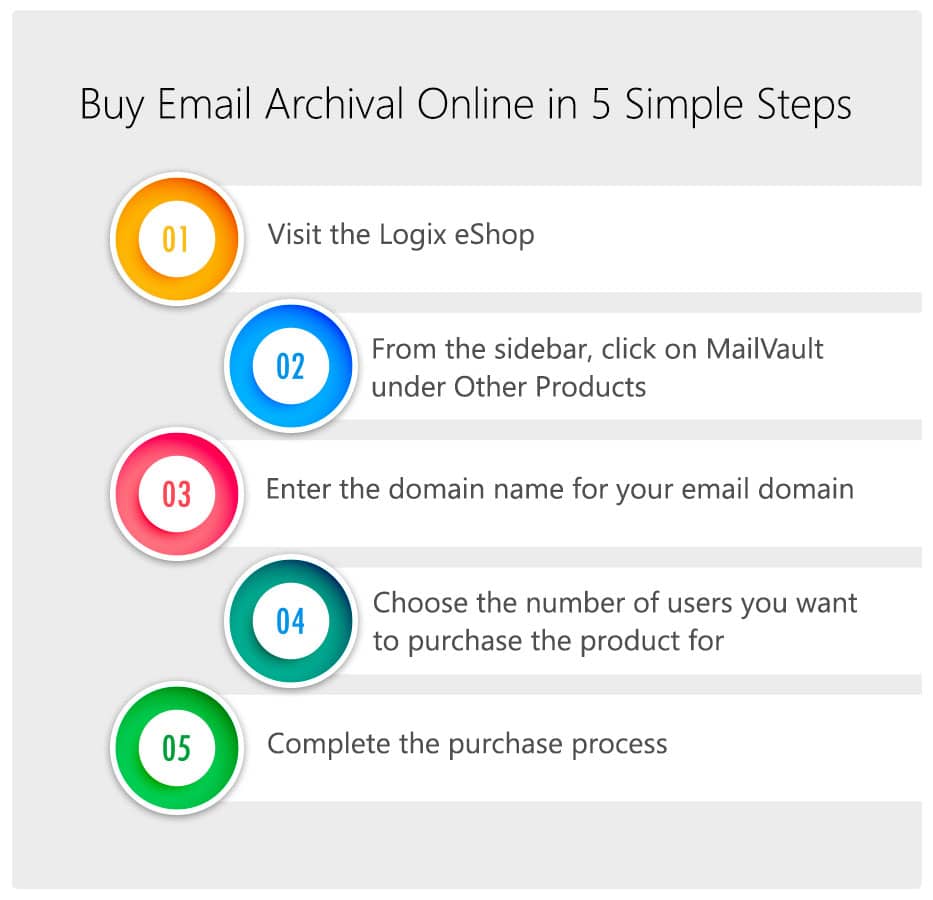 Visit the Logix eShop
From the sidebar, click on MailVault under Other Products
Enter the domain name for your email domain
Choose the number of users you want to purchase the product for
Complete the purchase process
Additional resources to make your decisions more data-driven: