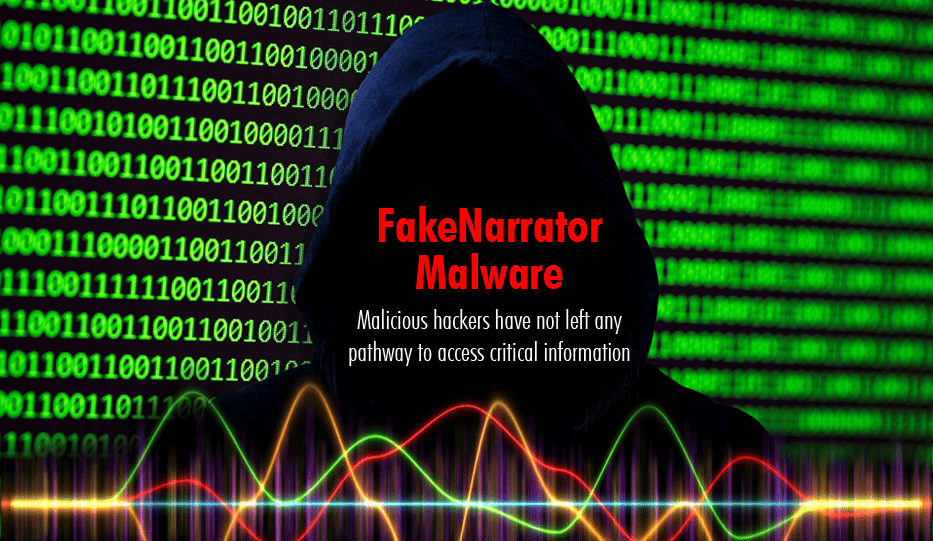 Beware of FakeNarrator Malware
Accessibility and Productivity play a key role in ensuring smooth functioning of any organization. Any service or product that enhances efficiency and reduces extra effort is always welcome. The tedious task of reading long documents can be made easier by using a narrator. But be careful, malicious hackers have not left any pathway to access critical information and have targeted their victims through a FakeNarrator malware!
This attack was launched by the group known as Chinese APT (Advanced Persistent Threat) hackers. The prime target for these malware attacks were technology companies using Windows 10 computers. Additionally, these targeted tech companies were located in the South-East Asian region.
The hackers implanted a modified version of open-source PcShare backdoor (available on GitHub) with the help of legitimate NVIDIA application. They deployed a FakeNarrator screen reader application to replace the built-in Windows Narrator, enabling them to bypass the Windows "Easy of Access" feature. This allowed the attackers gain complete control of the targeted system along with the ability for remote accessibility and control of the desktop without the required credentials. Thus, hackers gained system level control of the infected machine. The modified code implemented by the hackers also granted them the ability to encrypt C2 (command and control) traffic and obtain crucial proxy authentication credentials.
How it happened
It has been suggested that this malware cannot self-propagate. One of the main ways that it may have entered the victim's network by the means of an attachment sent through an email or downloads performed by clicking links sent through malicious emails.
This only emphasises the need to ensure that your inbox and thus your network and brand are protected.
Logix – your inbox's shield from malicious hackers
Logix is a firm believer in the principle that your Security Tools must advance in order to combat the endlessly evolving cyber threats. The right kind of security tools will ensure that your inbox, network and organization stay safe. For the best protection, your Cyber security should be dynamic and respond to the current evolving and sophisticated hacker abilities and must provide constant patch updates. Regular VAPT checks and round the clock network health check are other essential features.
At Logix, we have a core competency in securing over half a million mailboxes. Our multi layered, multi-tiered Security approach, multiple threat intelligence detection & prevention tools play a key role in defending your inbox from Advanced Malware (known and unknown Malware), Spear-phishing, Domain Impersonation/ Domain Spoofing, Zero day, Whaling, Targeted Email threats, Ransomware, Crypto ware, Business Email Crime (BEC) attacks.
We aim to provide the best possible essential configuring, migrating & supporting email security solutions that fit the needs of our clients.
To know more, click this link