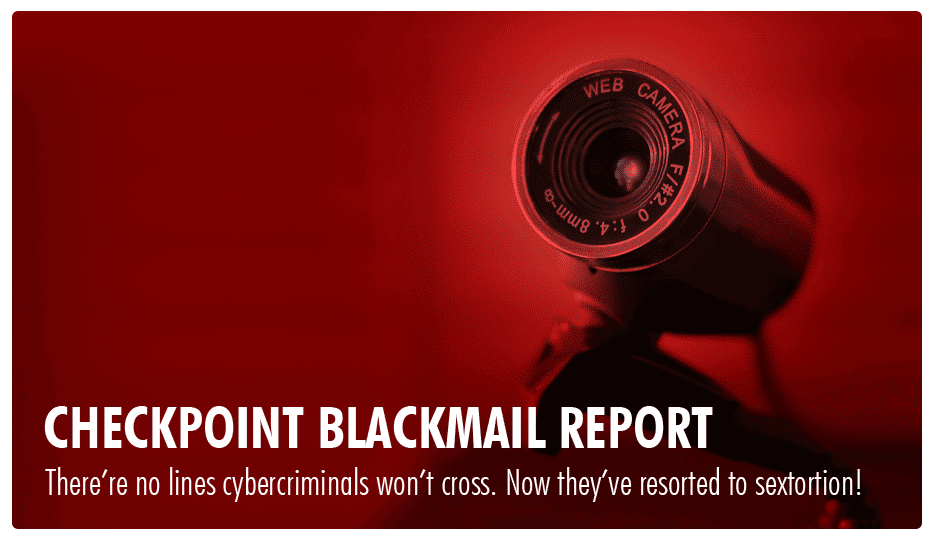 There're no lines cybercriminals won't cross. Now they've resorted to sextortion!
Malware was always a poisoned bit of coding A research project conducted by the well-established security company called Checkpoint revealed that cybercriminals have resorted to sextortion, a perverse form of blackmail aimed at harming victims on their sexuality. The report went on to say that a malware is sending sextortion emails by the thousands per hour and has till date claimed a staggering 27 million victims.
How do these threats work?
In the vein of typical malware functioning, such emails aim to threaten your security by means of blackmail. Criminals initiate the conversation by saying they have gained access to sensitive information about you. They threaten to do damage by misusing this information, and if you wish to safeguard yourself, you must pay them. 
This is nothing new, but sextortion is a disgustingly low level for cybercrime. Sextortion emails work by firing off emails to unsuspecting people which claim that someone has hacked into your webcams or mobile phone cameras and captured sexually sensitive photographs and snaps of you. The email goes on to say that they will threaten to make this information public unless you pay up significant amounts of money. If you don't comply, the criminals will go ahead and make this sensitive information public.
Is the threat as serious as it sounds?
As with all malware, the cybercriminal's strength lies in creating panic by properly worded emails and threats. If you are not vigilant, they may try to force you to click on malicious links or download corrupted files. In case of sextortion, often, the criminals do not have any leverage on you, they're simply throwing arrows in the dark, waiting to see if it hits anyone. DO NOT PAY ANY MONEY BLINDLY. Your security is exclusively in your own hands and if you are responsible with your online presence and device settings, you have nothing to worry about. 
However, on the off chance you feel your security is not up to the mark, there are some safety measures you can take to double-check whether there is any truth to the blackmail.
Preventive measures
Your fear gives them power. Analyse things logically and determine whether something like this is probable or not.

 

Change all login credentials ASAP. Remove any 'Saved Forms' or Cookies where your passwords might be stored.

 

Think back to your online transactions to see if your security could have been c

ompromised at any place. Also check with your service providers who often sell data packets for marketing purposes. Perhaps your email address could have been leaked through marketing lists? Unsubscribe to any

Value Added

Services provided by the Service Provider.

Check out online tools to determine whether your security has been breached. You can find one such tool

here.

 

Implement third party tools or Cybersecurity services.

Email Threat is a big issue for organizations and securing it from all the variety of advanced threats should be your top priority,

 
Logix Infosecurity deals with Advanced Malware (known and unknown Malware), Spear-phishing, Domain Impersonation/ Domain Spoofing , Zero day, Whaling, Targeted Email threats, Ransomware, Crypto ware, and Business Email Crime(BEC) attacks. We employ bespoke multi layered , multi-tiered Security approaches by using the multiple threat intelligence detection & prevention tools.   
Our Cloud Email Advance Threat Protection service accurately detects email-borne threats such as Ransomware, BEC, Domain Spoofing, Advanced Malware, Spear Phishing & Display Name Spoofing. We specialize in scanning domain spoofing using Domain Authentication techniques of rDNS, SPF & Sender ID, DKIM & DMARC. With us as your partners, you are in safe hands. Check out our Email Security Services and make an informed decision.