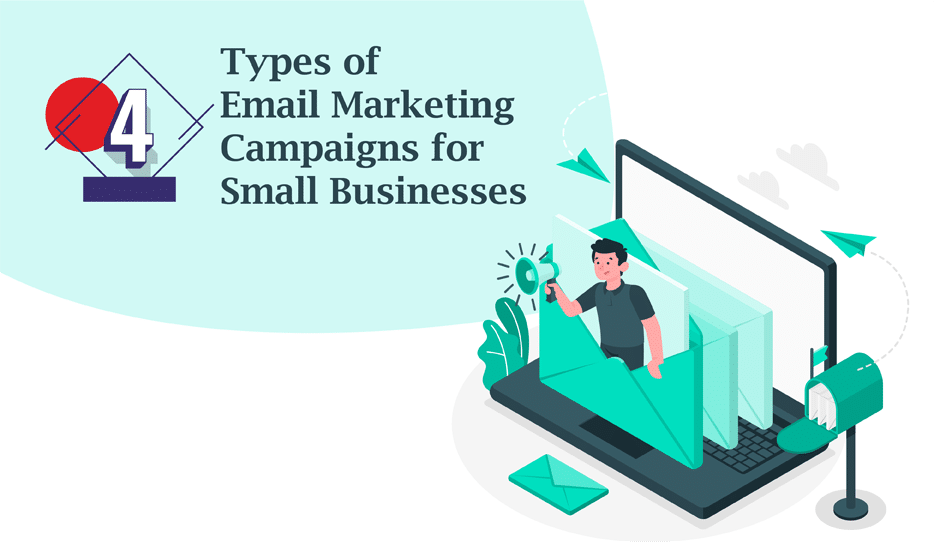 Email marketing campaigns have proved to be the most ROI-positive marketing tools for small businesses which are looking to increase their brand awareness and engage with potential customers. Being a mailing specialist and allied IT services provider, we are eager to see our bulk mailing solutions help businesses generate growth and success.
We are giving you a quick overview of 4 types of email marketing campaigns that have proven to be successful for small businesses.
Newsletter campaigns
As a small business, you can bank on newsletters by sending out helpful content revolving around your business. Your newsletters can talk about the use cases of your products/services, how they help your customers, and how they bring value.
The determining factor behind any successful newsletter campaign is engaging content that actually gets read. Be sure not to bloat your newsletters with too many 'right hooks' and promos. Newsletters are about building relationships with your readers, gradually increasing your subscriber lists, and making sure your audiences keep wanting to hear from you.
Once you have your audiences' loyalty, you can use some of the other types of email marketing campaigns to pull your audience to your offerings.
Read more about The Value of Mass Email Marketing Tools
Customer acquisition campaigns
As a marketer, your goal is to convert the merely interested people into buyers and patrons. Acquisition campaigns are a great way to boost your conversions.
This type of email marketing campaign relies on the use of offers, early-bird discounts, and sign-up bonuses to attract potential leads.
Through customer acquisition campaigns, you have a higher probability of moving your leads through the conversion funnel right down to purchase or sale. They work because you are targeting people who have already shown interest in your business.
Retention email campaigns
Today, consumers and customers are spoilt for choices. The only way you can keep your customers is if they grow loyal to your brand.
Naturally, a big part of brand loyalty depends on your customer experience, quality of service, and support.
However, bulk emails can be a valuable tool to supplement the great work that your business is already doing. Retention emails are interactive emails that ask your customers for feedback, or prompting stagnant users in your customer base to take some action, or any other creative tactic you can come up with to get your customers to engage back with your business.
Retention emails make your customers feel valued. They tell your customers that you care for them, and are open to hearing from them.
Promotional campaigns
This is possibly the best email outreach tool to drive sales, raise awareness about new launches, and attract more leads.
Promotional emails are like cold calls where you put forth the best of your business to people who might or might not already know about your brand.
Use promotional email campaigns to boost sales, bring a new product or service to the limelight, and even cross-sell different offerings to already engaged subscribers.
Launch email marketing campaigns that work
There can be a lot of debate over the elements of a successful email marketing campaigns. But everyone agrees on one thing: the most important thing for a marketing email is that it lands in your audiences' inbox.
Our flagship bulk email solution, VolumeMail SMTP, does just that – it routes your marketing emails through specialized gateways that minimize the risk of your IP getting blacklisted by receiving email servers. This practically ensures 100% inbox delivery assuming you have a valid opt-in database.