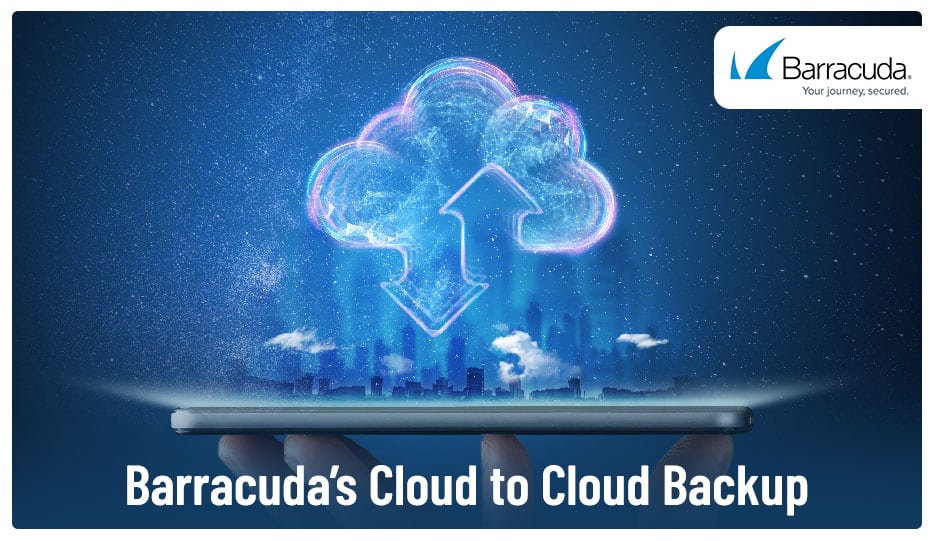 Research in recent cybersecurity and IT trends has demonstrates that the shift to remote work and offsite collaboration has intensified the challenges of data protection and backups. With more and more data and applications being served from the cloud, Barracuda commissioned a survey with global IT decision makers (titled, 'The State of Office365 backup') about the paradigm shifts on Office365, data protection, backups and recovery, SaaS services, and related subjects. To service this need, Barracuda introduces Cloud to Cloud Backup (CCB).
Barracuda speaks on its Cloud to Cloud Backup service
Here's what Tim Jefferson, Senior Vice President, Engineering for Data, Networks, and Application Security at Barracuda, had to say:
"With the rapid shift to remote work dramatically increasing reliance on SharePoint, OneDrive, and Teams over the past year, protecting Office 365 data is a more crucial requirement than ever before—and more challenging. That's why organizations are looking for comprehensive, easy-to-use backup solutions that are fast to get up and running and include capabilities like granular retention that aren't included in Microsoft's native functionality."
Key findings from the State of Office365 Backup report
52% of IT decision makers say their organization has been attacked by ransomware.
67% of organizations are still depending only on Office365's inherent backup and recovery capabilities.
81% of the survey responders expressed their concerns of data retention with MS Teams.
Accessing the full survey report – "The State of Office 365 Backup"
The State of Office365 Backup report gives keen insights on the challenges of protecting Office 365 data.
You too can access the the survey results yourself, including some eye-opening regional differences. Don't miss this inside look at the opinions and perspectives security professionals have on protecting O365 data.
Download your report from here – https://www.barracuda.com/office365-ccb
About Barracuda
Barracuda protect emails, networks, data and applications with innovative solutions that grow and adapt to modern changes. More than 200,000 organizations worldwide trust Barracuda to protect them — in ways they may not even know they are at risk — so they can focus on taking their business to the next level. For more information, visit – https://www.barracuda.com/
Logix is a Premier Partner with Barracuda for extending their cloud-enabled, enterprise-grade security products that are easy to buy, deploy, and use.