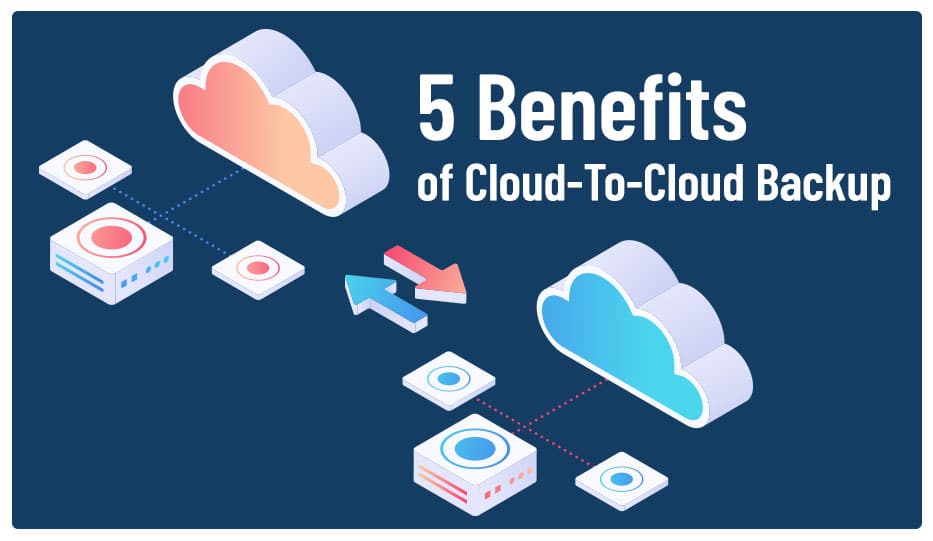 Barracuda recently undertook a global IT survey to address the changing needs of remote collaboration, cloud computing, cloud data security, backups, and recovery. From the survey, it was made clear that the traditional methods of data backups and recovery were unsuitable for the current times. To handle the transition to the cloud, Barracuda introduced their CCB technology. In this blog, we list down the benefits of cloud-to-cloud backup.
How can your business benefit from CCB?
Data redundancy / high availability
By taking regular cloud-to-cloud backups, you ensure that your vital data remains available on multiple platforms. Since the cloud is 'always-on', you can get back the data on your CCB anytime, anywhere. This way you are protect in case the main copy of your data is corrupted / lost or if your cloud server faces an outage. CCB prevents business interruptions, allowing you to reduce your downtime.
Cloud-to-cloud backups also give businesses alternatives if they fall victim to a ransomware attack and are locked out of their system.
Seamless restore
Having redundancy is definitely a plus point but it is not much useful if the redundant copies of your data cannot be mirrored back to your working environment as is and quickly. Along with a failsafe, another benefit of a cloud-to-cloud backups is that data can be restored quickly, should a data loss occur. Thus, business activity can continue with almost no disruption.
No need for procuring backup-specific hardware and software
One of the main benefits of cloud-to-cloud backup is the ease and simplicity of its use and configuration. Modern CCB services can be configured without the crutches of additional hardware or software. Moreover, all backup schedules are automated by the CCB service, in the background, with no work interruptions for the users themselves.
Minimal geographical dependency
Your proximity to the backup server location no longer matters. Since the cloud is accessible from anywhere, your cloud-to-cloud backup can be stored virtually anywhere in the world, and you can still access it without compromising on the performance. For example, your Azure data in India can be backed up to Azure CCB servers in the United States.
Inter-working cloud services
Your Cloud Service Provider (CSP) can be different from your cloud-to-cloud backup service provider. There is no longer a need for these two vendors to be conversant in each other's technologies. Data stored and serviced from Azure can easily be backed up to an AWS cloud or any another preferred provider.
Remote working is likely going to be a steady trend for the coming years. Because of the above 5 benefits of cloud-to-cloud backups, businesses can reliably shift to a cloud-based method of working and collaboration.
CCBs ensure cloud data security, and allow you to shift to the latest business trends. If you want to stay abreast of these changing paradigms of cloud computing, the best thing you can do is to go through Barracuda's report titled, the State of Office365 Backup.