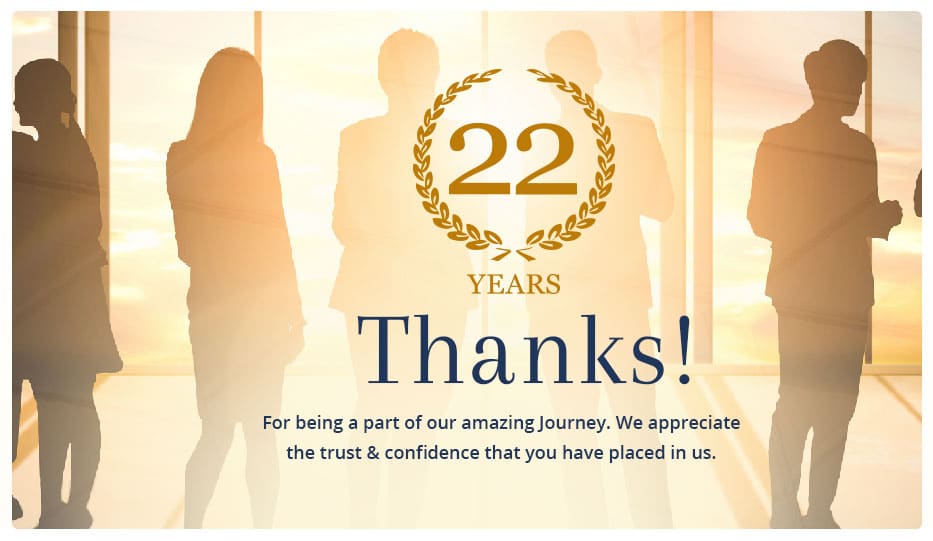 Logix InfoSecurity is proud to announce that we have crossed another milestone in the history of our company. On 16th August 2021, Logix turns 22 years old.
As a company, we are passionate to continue making strides in security, evolve with new trends, and focus on future growth. What began in 1999, a small firm with just 4 members, has now marked its lasting impression in the Cybersecurity and Business messaging space. Today, our clientele for email security, cybersecurity, business messaging and collaboration services spread across multiple industries, including governmental agencies, banking, small, medium, and large enterprises of several niche markets.
As we look back over our two decades of operations, we realize several people, entities, and factors contributing to the growth of our company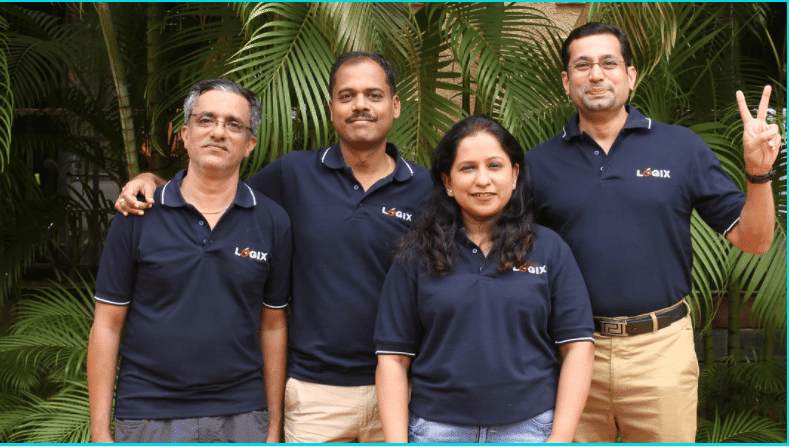 A Note of Gratitude
We are thankful to our customers, partners, and employees for not only being a part of this wonderful journey but also making active contributions towards our progress.
Special thanks to our core leadership team – Nitin Patil, Adwait Gadre, Prashant Mudbidri, and Vandana Mudbidri for inspiring us and taking the company to a whole new level of success. It's their vision for the company, unfaltering support, guidance, and encouraging words that have made us work this hard.
#TeamLogix deserves big credit. The enthusiasm, hard work, and dedication of our team have brought us to this height.
Speaking about the team, Nitin Patil, Director Logix InfoSecurity mentioned "We are very fortunate to have a flexible team, which could adapt to any evolving challenge and deliver as per the demands of the situation."
We are also grateful to our customers – their demands, challenges, and feedbacks have pushed us to continuously improve. Prashant Mudbidri, Director, who leads Sales & Marketing at Logix added "We believe in gradual evolution, we started with anti-virus offering and later advanced to new solutions – Firewall, UTM, WAF, IPS, Email gateway security, etc. which helped us meet the growing demands of customers"
Our success story remains incomplete without our Partners, they have helped our brand reach out to the world.
Charting New Courses
We plan to keep our business and relations growing, with our continued quality services and support. With your backing, we wish to explore new heights coming years.
Here's to 22 magnificent years of Logix!