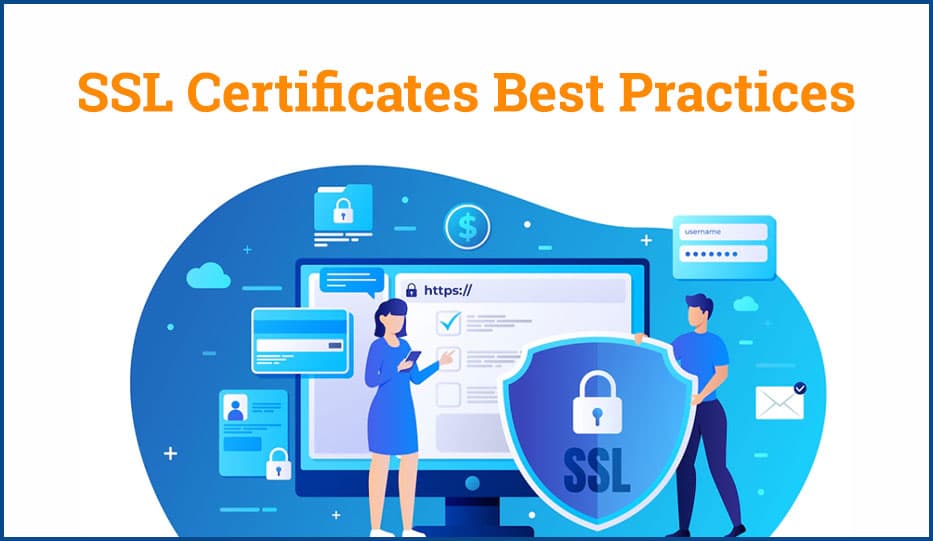 In an earlier blog on SSL Certificates we went over the reasons SSL certificates are important. It is a vital tool that protects your websites and your digital brand reputation. It is an assurance to your website visitors that you have your eye on their cyber safety and are aware of the website security practices. In this blog today we are sharing the 7 SSL certificate best practices so you can make the most of your SSL certificates.
Choose A Reliable Certificate Authority
A Certificate Authority or CA is an entity which actually issues your SSL certificate. Not all Certificate Authorities are at par, some offering better services than others.
Things to look out for in a CA:
The Certificate Authority must be a reputed member of the CA/Browser Forum (CAB Forum).
Provides additional tools to manage the certificate along with simply issuing SSL certificates.
Stays current with emerging browser threats and implements patches accordingly.
Offers excellent customer support and assists you where needed.
Understand and Review Underlying SSL Protocols
Before choosing an SSL service provider, we urge you to take a look at the underlying technologies that the provider is using. Tools exist that allow you to review these SSL protocols. You need to do this activity because web technologies are continuously evolving and there are regular updates to security capabilities. The SSL protocols your service provider uses needs to be modern and recent.
Ensure proper SSL settings and configurations
Just implementing an SSL certificate is not enough, you need to make sure you choose the right configurations for the certificate. SSL certificates are of different types: domain validation, organization validation, and and extended validation. Each of these types of SSL certificates service a specific. You can study these types and then make an informed decision.
Moreover, you need to ensure you aren't implementing weaker, more insecure protocols like MD5 and SSL 2.0.
Handling private keys
Private keys are used for authentication purposes. A private key as the name suggests is unique and disclosed only to you. When installing SSL certificates, take care to generate and store your private keys in secure, trusted environments. You can add an additional layer of security by locking your private key locations under a password that complies with the best password strength practices.
Even though you have a vendor handling the SSL installation for you, be the one to generate the private keys unless the vendor guarantees a highly secure environment through the use of tokens. Make sure the vendor cannot export the private key once generated out of the secure environment.
Install server-wise SSL certificates
If you have a multi-domain setup (for example, this site is a subdomain of our main site, logix.in) you might read that a multi-domain SSL certificate with a wildcard (*.logix.in, for instance) will simplify SSL installation.
However, this is a risky practice because SSL private keys are shared across multiple domains. If one server is compromised, the private keys for all servers become vulnerable.
Always opt for single-domain certificates even if it means buying and installing multiple SSL certificates across your various domains.
Keep an eye on SSL renewal processes
According to recent browser policies, SSL certificates can remain valid up to 398 days at the most. So, organizations need to be aware of SSL expiry dates and renew their SSL certificates on time. Depending on your SSL service provider, ideally you would get timely reminders of SSL expiration dates and a hassle-free SSL renewal process. The smoother it is for your IT teams to renew SSL certificates, the easier it will be for your domain to be in continual protection under SSL.
Remain updated on the latest web vulnerabilities
Today, information is equally as important as money. Hackers aim to steal data with the same aggregation and preparation as they do when perpetrating monetary cyber frauds.
Staying updated on the emerging ways hackers launch website attacks will help you stay alert in case you start noticing suspicious behaviour around your website. Once you do notice something, alert your SSL vendor immediately, who can then work with your IT team to put the necessary patches in place.