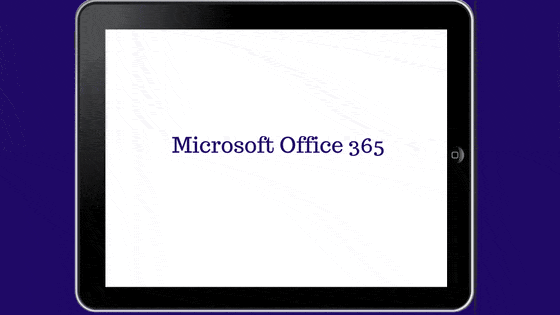 Picking the right cloud answer for your business email can be hard, considering the diverse offers you need to take a gander at. Which choice is the best for you?
If you are hosting your own particular email servers on-premises for quite a while and now are planning to move to the cloud, you have 2 options in that case :
Going for Microsoft Office 365
Going for third party Hosted Exchange Service
Depending on the industry regulations  and business type you may have to look into:
Email retention policies
Encryption policies
Office branches
Complex communication processes
To decide which option you should consider,we are sharing :
5 unique reasons why organizations are opting Microsoft Office 365 over hosted exchange
1. Innovative Apps integration to boost productivity
If your organization really wants  to stay ahead in innovation, then Office 365 can be right solution for you. Your team will have a lots of app to play with. Email Service – Exchange Online is not only one the services that is offered. Office 365 includes productivity and collaboration applications like the
Popular Microsoft Office Suite (Word, Excel, etc.),
Business Intelligence tools (Power BI with Excel),
personal and shared storage for files (OneDrive or SharePoint libraries),
plus email (50GB per mailbox)
other interesting services like – Project Server, Yammer, Skype, Sway, etc.
Office 365 comes with several plans and pricing so you can select the one with the options that you like the most
To know more about Microsoft Office 365 Plans, pricing, offers or any technical query schedule a demo
2. Free updates to latest Version
With Office 365, you're always availing the latest versions as released by Microsoft. So you get automatically
All the new features and enhancements
 New Exchange Server release
Application upgrades
Service packs and security updates
Automatically updates are pushed to users' devices(PCs, MACs, tablets or smartphones).
3. Free Upgrades
Organizations need not to pay anything for upgrades. Microsoft doesn't charge anything extra other than regular monthly fees!
4. Security Certifications
When it comes to security, Office 365 beats everyone in the competition. This isn't to say hosted exchange services are not secure, but Microsoft Office 365 has more robust suite of security credentials and features. Office 365 is the only service that offers both HIPAA and FISMA (Federal Information Security Management Act) credentials to users.
5. Other Unique features
Microsoft Office 365 offers users the following extra features compared to third party hosted exchange provider in the market:
Legal archiving capabilities
Lync capability
Access to Office web apps
SharePoint capability
Active Directory Federation
Desktop MS Office rights
Logix Infosecurity were providing hosted exchange services to customers.
But now realizing the power of Microsoft Office 365, Logix is helping organizations to implement, migrate, train and support organizations to adopt Office 365 effectively.
Logix is proud to have more than 300+ Microsoft Office 365 customers and has been honoured as Best Microsoft Cloud Service Provider in India.
Another popular solution for which Customers prefer to go ahead with us for Microsoft Office 365 solution is Hybrid Mail Solution – Combining Office 365 with Cloud Zimbra.
Few highlights of Hybrid Mail Solutions that can bring more value to your existing system are :
Common Domain Name
Seamless Mail Flow
Premium Anti-spam, anti-virus, anti Malware
Common address book, Feature rich editor
Most cost effective solution without compromising users
As shown in the picture above, with Microsoft office 365 important users in an organization like the CXO or other Elite users can avail
Multiple device access
Online storage drive to create and share spreadsheets and presentations
Audio video chat etc.
While rest of the organization like General Users with Cloud Zimbra  just can avail:
Basic Mailbox
Instant Messenger
Other collaboration features.
To know more about Hybrid Solution combining Microsoft Office 365 and Cloud Zimbra Schedule demo