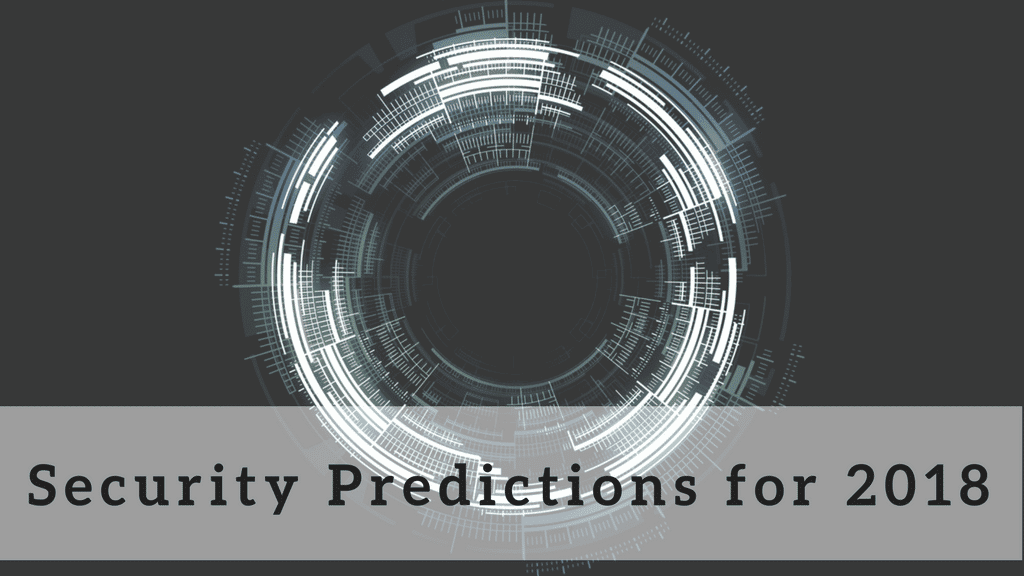 2017 kept the information security officers on toes. Something or the other happened and cyber criminals per persistent with successful breaches such as Farifax, Wannacry and a lot more phishing scams and ransomware attacks. 2018 is going to be a lot more tough for CISO's around the world. Cyber criminals are more syndicated than ever before, RaaS- Ransomware as a service is widely distributed via marketplace sort of model for succinctly built malicious codes.
So, will companies continue to get breached?
The answer lies in the basic fact that are companies spending enough time and energy in the security as much as they ought to! The web application layer is the single highest point of entry when it comes to breaches, yet we continue to focus more on firewalls and antivirus software.
Here are some predictions from us for 2018
Government focus on cyber security, critical infrastructure resilience will increase. Financial services, government databases, utilities, health care and other critical infrastructure will see a boost as the attacks in 2017 were a wake-up call for government across the world.
Cyber attacks will continue to rise. A Gartner report says that there will be $93Bn spend in cyber security in 2018.
More focus on building the policies right from basics. This will include policies, processes, testing and a much stronger incident report plan.
More AI based war is likely to come up. Bad bots fighting the good bots. There is far more evidence of this happening world over then anytime earlier in time.
API's are double edged swords for modern application like mobile apps, IoT apps and third-party services embedded into existing systems. API's simplify architecture but introduce multiple vulnerabilities which do not get visibility. API's are at the heart of many AI capabilities and will need more protections.
Social engineering gets automated and this is very tricky because detecting it before the information is stolen is very complicated.
Multi-factor authentication will accelerate in 2018 instead of just password-only authentication.
Automation of threat-detection tasks will increase because the sheer volume of data. Machine-learning based tools will lighten the load and give better safeguards.
The discovery of BrickBot in 2017 marked the first time when a botnet would render an IoT device permanently unusable. There are a lot of changes which will occur in 2018, rise of more sophisticated cyber warfare will make the entire landscape shift gears and move to a more AI driven safeguards as well as attacks. Threat detection and Early Warning systems for intrusion prevention will take the center stage.
Logix Infosecurity leads innovations and constantly upgrades its security arsenal to safeguards its clients against increasing threat.