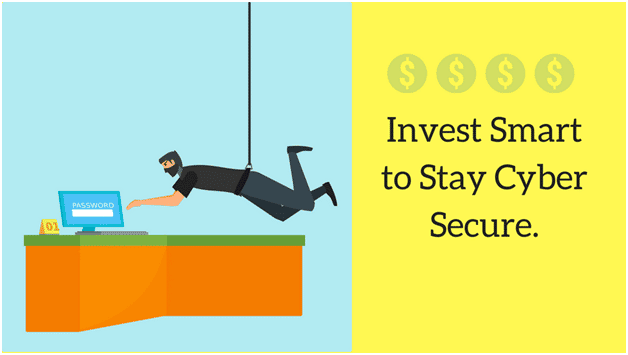 In the hoax, usually companies end up spending blindly on the most crucial cyber security metrices, they need for their companies to run smoothly. Statistics reveal a grave picture as to how companies have no measurement criteria to choose a security service as well as measure the effectiveness and efficiency of existing safeguards.
Most of the companies or governments are usually one-click away from being held hostage for ransom or being hacked to expose their sensitive data. All the organizations- public or private are at risk and have already reported world over for some sort of compromise at some point in time. To make it worse companies do not know how to measure the security they have for its effectiveness!
A report from Thycotic states that a staggering 80% of company leaders and executives are not happy with cyber security metrices they have which they use to make critical business decisions. Given that data is crucial to everyday decision and especially when technology and business decisions are numbers driven metrices must have these following criterions.
Cyber Security Metrices- Must Haves
There are certain cyber security numbers which one must take into account and measure periodically- these numbers are the business value and risk associated with that particular function. Once that is clear- a tailored approach can be taken.
In the report published by thycotic –
37% of the respondents didn't have a clue how they are effectively they are preventing and reducing their risk of cyber-attacks.

80% companies did not any idea where their sensitive data is being stored or whether it is secure.

32% of companies are investing blindly or without a strategic plan.
Some challenges companies are facing today include-
Complexity of security measure where sometimes implementation spans across years.

Inadequate resources to ensure the sophisticated system's working.

Lack of awareness.

Cost of the solution.
These key challenges need to be addressed andcompanies can plan for better security. The security solutions need to be-
Simple rather than complex.

Companies need to be clear as to what data is critical for them and what needs more security.

Companies need to evaluate the cyber security in terms of their businesses as well and then deploy the one which is most congruent to businesses.
Logix Infosecurity is a one-point solution to sort out most of your cyber security problems. Our experts can deploy an automated solution to detect and take preventive actions to mitigate a cyber-attack. We deploy state-of-art technology for specific sensitive data protection.