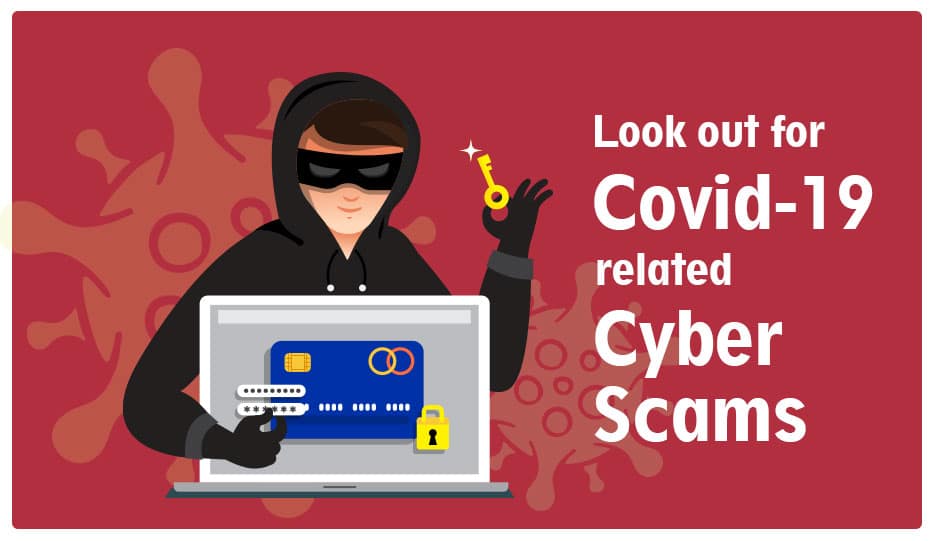 While regulations have lifted the restrictions of strict lockdowns, common sense and the growing number of Covid-19 cases suggest otherwise. A lot of people are still stepping out of the house only when it's absolutely unavoidable. Several industry sectors are continuing to operate from home. Individuals are depending on online shopping to fulfil their basic needs. This has led to an increased reliance on digital modes of communication, payment, and work in general. Consequently, this resulted in a rise in Covid-19 related cyber scams.
A reported collated to determine the trends in internet usage shows a steady rise in digital transactions. But online fraud activity has also spiked, taking the forms of phishing attacks, malware, and web-skimming.
The report, titled 'Fraud and Risk Management in Digital Payments', was devised by the Data Security Council of India, in partnership with PayPal, a digital payment platform. It provides insights into the threats facing online payment. It aims to explain how tighter security practices and modern technology can mitigate these threats.
Over the course of 8 years (2018 – 2026), the eCommerce industry is projected to grow into a $200 billion valuation. The number of Internet users is also expected to touch about a 835 million users, by 2023. There are twice as many MSMEs (Micro / Small / Medium Enterprises) leaning towards digital payments than those who're for traditional methods.
The various scams that come along with these good statistics of progress, however, are as follows:
Fraudulent Claims
Chargebacks
Fake Buyer Accounts
Discount Offer Abuse
Account Takeover
Identity theft
Card Detail Theft
Triangulation Fraud
Steven X. Chan, Senior Director, Head of Government Relations, APAC, PayPal Inc, had some thoughts specifically on India and its digital ecosystem:
"India has been the forefront of digital transformation in this pandemic. However, there is a dark side to it. There has been an increase in scams associated with Covid-19, such as charity scams, phishing scams, fraudulent websites, fake mobile apps and supplier scams. According to India's Home Ministry, cybercrime has increased by 86% between the month of March and April, and personal data is the most attract attractive target as millions of consumers have fallen victim to malwares."
Rajesh Pant, Nation Cyber Security Coordinator, Govt. of India, shed more light on the rise in Covid Cyber scams after India initially went into a state of lockdown, and a possible cause for it. As per Rajesh Pant, the number of emails racing back and forth each day reached a peak 70 million just weeks into the lockdown. This number was predicted to be reached in five years, but it took just a few weeks of going maximally digital to get to this stage. This flare-up came with its own inflammation of cyber threat. 2020 has seen around two lakh cyber crimes, a majority of them financial frauds.
The DSCI report also looked into future trends for Covid related cyber scams. These scams will likely keep on rising, if preventive measures don't become a priority. These are the scams which will misuse the ever-present anxiety of covid-19 in the forms of 'warning broadcasts', 'things to do' emails, and countless other phishing tactics. These scam attempts will target specific people and sectors based on control parameters like location information; device identifiers like IMEI, MAC address; goods/services identities like SKUs/Barcodes.
The report provided suggestions to curb the risk of financial frauds. Some of the suggestions included regular risk assessment, threat monitoring and advanced data analytics for retailers; stepping into a security & privacy first culture by allocating budgets and investments for cyber security w.r.t digital payments industry and improving laws & legal ecosystem for quick turnarounds on cases for policy makers.
"We are actively working with various parts of the government and the private sector partners in India to help support small businesses and communities, in this time of need. For example, PayPal recently partnered with the Ministry of IT on a digital financial literacy program, providing training on safety and security, using various types of digital payment platforms to rural communities across India. And to date we have trained over 20,000 Indians across five states and expect to do more," says Steven Chan.
Logix Infosecurity is a security organization that provides security solutions for major cyber threats.