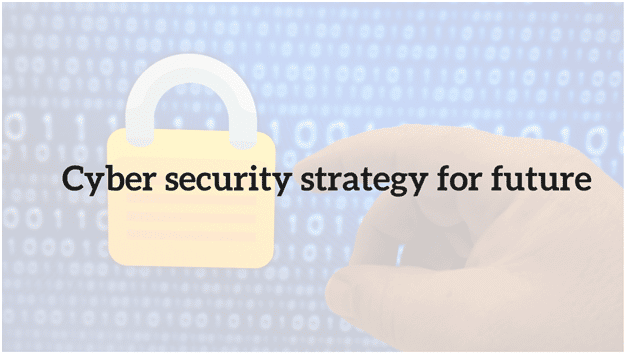 Digital transformation has ensured that cybersecurity is the biggest concern facing CIOs. As we proceed further in the 4th industrial revolution the technology is going be evolve much faster than companies could keep pace with. Cybersecurity isturning into a major priority for business leaders, but to succeed CIOs must prepare themselves for the developing threats and issues while adopting an increasingly pro-active approach, people-centered strategy to deal with threats.
How to become a cyber secure CIO-
Most CIOs know that cybersecurity is going to be an increasing part of their jobs. Technological advances in business, and the frightening pace at which cyber threats are developing, mean that the CIOsrole could change in the coming years.
Understand the cloud in your organization
The cloud is a paradigm shift from the traditional information management. It requires intrinsic understanding of how it works and more important how it will work for your organization. Once the understanding is clear, CIOs can aim to make the cloud secure with multiple security suites as well as limited accessibility of different data type.
Encryption and 2-factor authentication
Although this security measure has been there for quite some time now, but it makes it difficult for cyber-criminals to breach the system. It helps in triggering safety measure or red flagging any un-authorized breach.
Invest more in IT security
After mapping the requirements as per the business and organization need and evolution stage, investment to protect highly sensitive data must be made with limited accessibility. Every step taking to improve security should also keep in mind the fluidity of business and should not disrupt the business activities. Steps such as vulnerability tests, sandboxing, red teamingetc should be undertaken frequently.
Security as a part of the company culture
CIOs must ensure that from the security guard to the CEO and board every one understand and feels the same way about security. Security is not a one man's job in an organization, it is rather a collective responsibility and should be understood as a part of the culture.
There are few important steps an CIOS can take to ensure data breaches are avoided in future-
Logix Infosecurity with its team of experts help organizations and CIOs better manage their security. We understand the industry, organization and deploy the best tools to keep the organization safe from cyber threats. Our back-up solutions are also in line with preventive measure and helps CIOs take better decision while evaluating security.