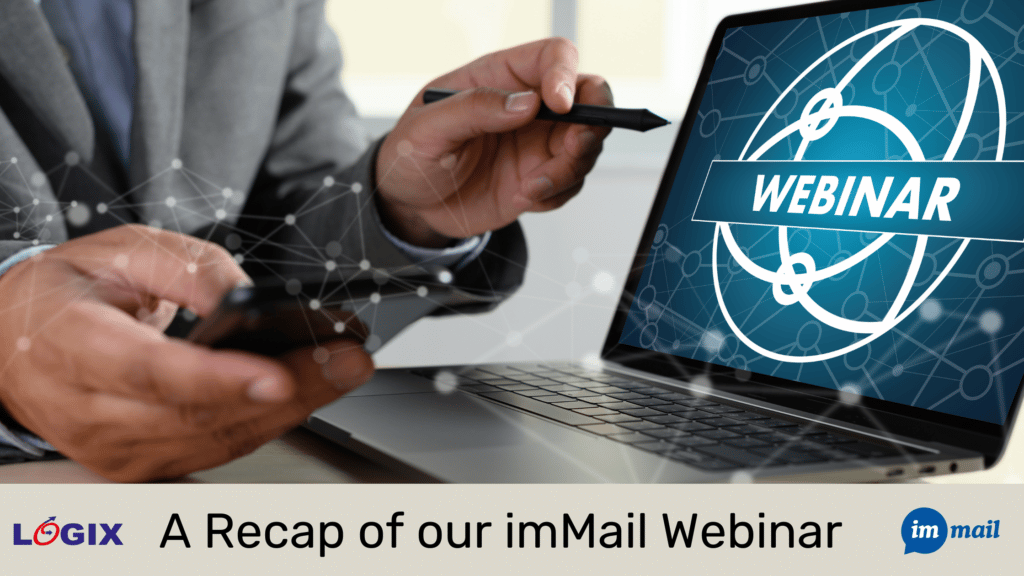 Logix, in partnership with imMail, recently conducted a joint webinar that turned out to be a great success. The webinar focused on the imMail collaboration components which have now integrated in the Cloud Zimbra Suite.
The event showed remarkable attendance from over 140 participants. Jointly hosted by Prashant Mudbidri, Director Logix InfoSecurity, and Leonardo Valenca, imMail CEO, professionals from a variety of industry sectors joined. They left with actionable steps to improve their workplace productivity and team collaboration through the powerful platform of Cloud Zimbra Suite.
We went into great detail about the collaboration features enabled by imMail integration with Cloud Zimbra. We discussed the following aspects:
Instant Messaging (Similar to WhatsApp!)
Audio-Video meetings & conferences
File Sync and Share*
Online Docs* (documents, presentations, & spreadsheets)
*coming soon
But this imMail webinar wasn't just the usual feature presentation. Instead, we made the session more engaging by hosting a LIVE demo of the features as well! Our participants could see for themselves the true power of the imMail collaboration components of Cloud Zimbra Suite.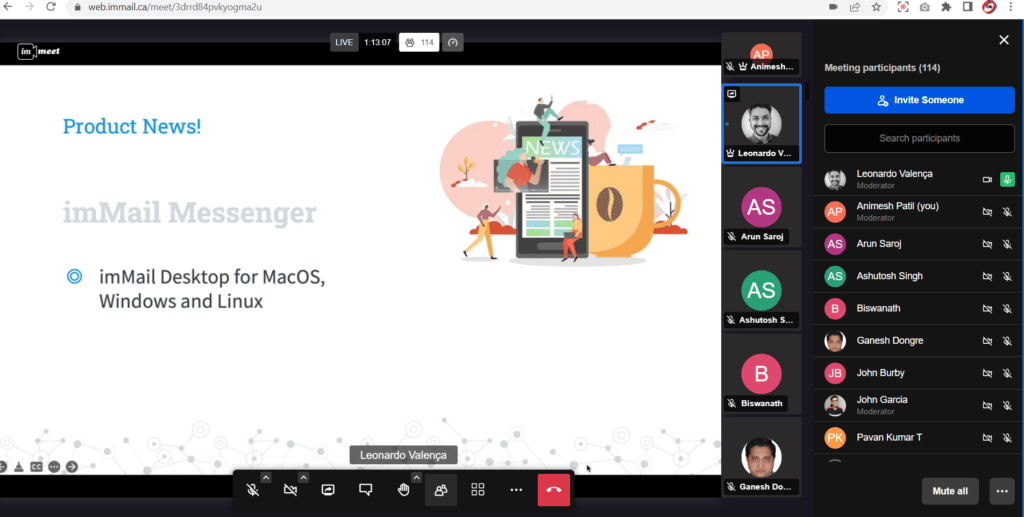 Towards the end, our participants got the chance to interact with our hosts Prashant and Leonardo and other attendees with an interactive Q&A session.
All in all, the webinar was a big win for us. We hope to continue and grow our association with imMail. If you attended the imMail webinar and need a rewatch or missed it, you can watch the recording on YouTube: https://youtu.be/GhpJS-YOvrk
---