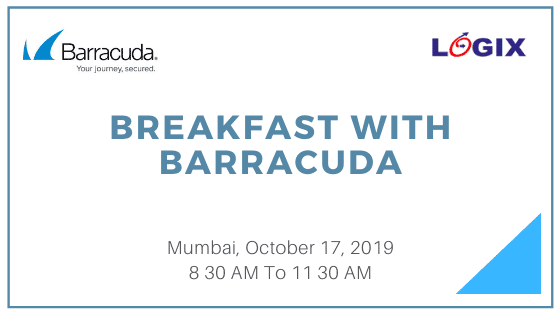 A Breakfast Event was organized to exceed the cloud security vision with our OEM – Barracuda Technologies. It provided unique opportunities for IT Network & Security Professionals to learn about Email Protection, Cloud & Application security from the industry veterans.
The event discussion revolved around Full-stack cloud security solution to protect applications and data in the cloud, Automate Security policy compliance for Azure, AWS & G-Cloud along with O365 Security & Data Resilience. It also covered different threat challenges in today's IT environment, the impact it creates on the business and the required solution from Barracuda Technologies.
Mr. Mihir Shah, Regional Manager from Logix InfoSecurity kicked off the event with the Logix Corporate introduction and spoke on the Logix success Journey with Barracuda. With the on-going partnership, he mentioned how Logix is able to deliver unique integrations and solutions that solve the growing customer's needs. He also briefed on the Cloud Barracuda Products like Email Protection, Sentinel & WAF and presented few success stories.
The discussion continued with Mr. Murali Urs, Country Manager Barracuda India who spoke on global threats and how threats are moving dynamically to the cloud and attacking its applications. A presentation with case scenarios, statistical data and movie examples that correlated to current threats, surely made it more exciting and engaging for the audience.
Barracuda Offerings
Speaking about the Barracuda Technologies, Raghavendra Yadav and Tarun Jana from the Barracuda Team highlighted the threat issues and the Barracuda Cloud Security Solutions. Mr. Tarun showcased the Dashboard & GUI of all Products. The session covered – 
Barracuda Essentials (To protect O365 from Spear Phishing threats)

Email Threat Scanner

Sentinel

Cloud 2 Cloud Backup

WAF- Web Application Firewall solution

Cloud Security Guardian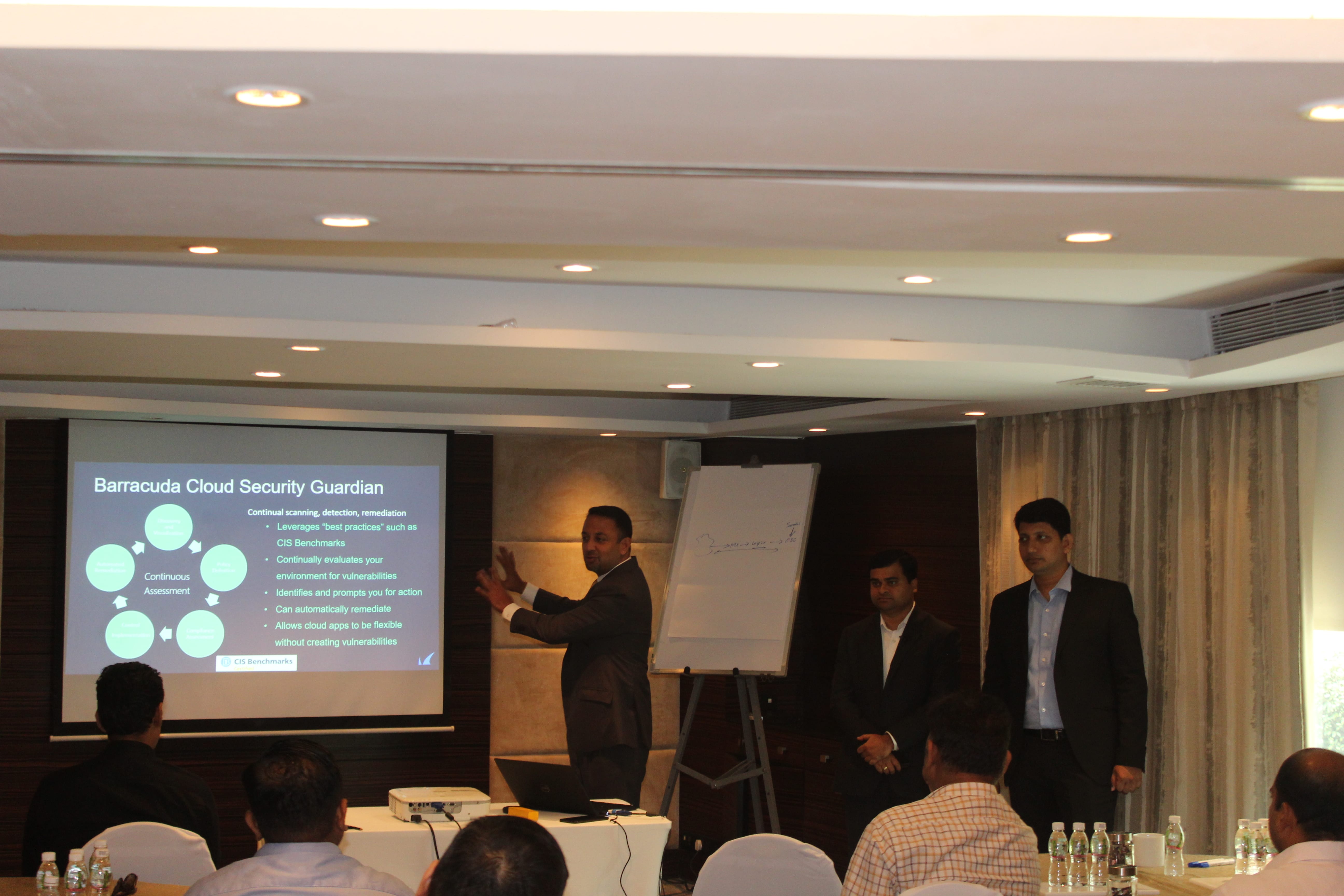 While addressing cloud security, Barracuda Team stressed to consider internal policies and practices.
According to Gartner analysis, by 2020, 80 percent of cloud breaches will be due to customer misconfiguration, mismanaged credentials, or insider theft, and not cloud provider vulnerabilities.
The Cloud Security Guardian for Microsoft Azure is a SaaS that enhances security in the public cloud. The event concluded with an interactive Q & A session. Attendees of the event expressed that they correlated to most of the topics and the session was relevant to their current IT infrastructures and the technology roadmap.
Logix with Barracuda looks forward to delivering managed services and affordable offerings for the growing needs of IT.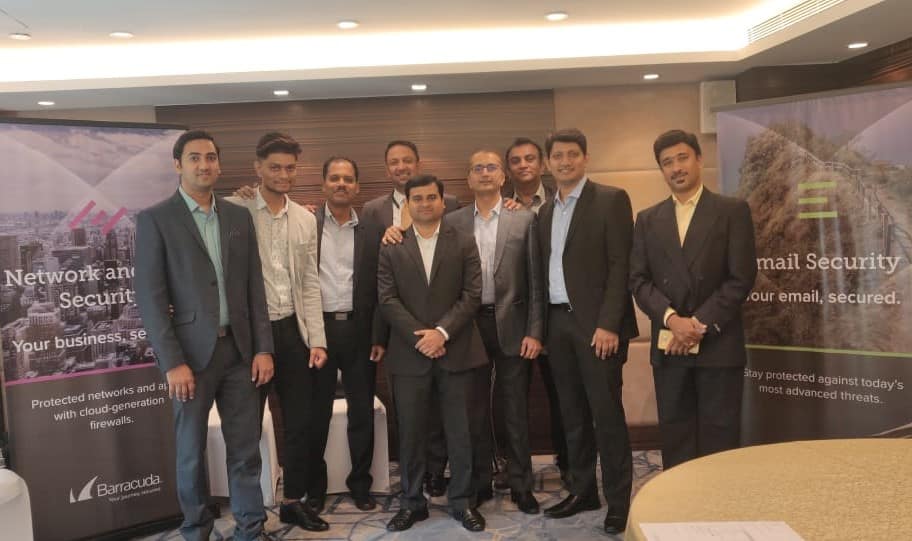 Logix since 1999, is a committed and acknowledged provider of managed services, solutions and products in the Cybersecurity space with a dedicated team supporting Business enterprises across PAN India from Banks, Government entities to Financial Institutions. With a strong focus on research and innovation, Logix has built extensive capability around Big Data for Security Analytics, Response, and Security Automation.