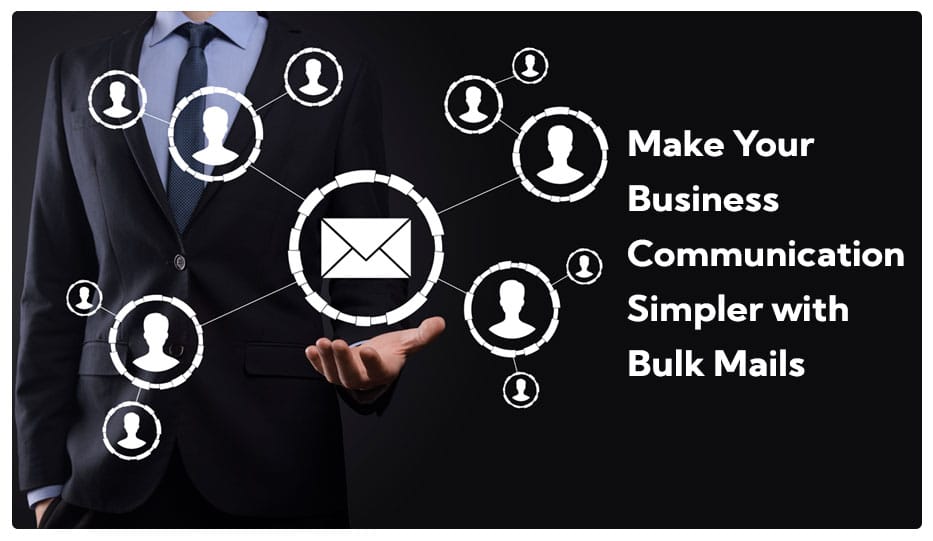 Emails have become the bedrock of business. Sharing critical information within your organization, sending timely updates to your valued customers, or engaging in creative outreach initiatives to reach business prospects… email is the common tool that can achieve all these business communication purposes. If you were to choose different bulk mail services from different vendors for each of these needs, you'd be caught up in an administrative jungle. Instead, why not simplify bulk mail SMTP procurement? Introducing VolumeMail SMTP, a consolidated bulk mail solution, available easily on our online portal.
Monthly Subscription – Pay monthly for your yearly bulk mail needs
The VolumeMail SMTP Monthly plan on the Logix eShop is a lucrative package that allows you to plan out your yearly bulk mail activities. After you complete the purchase, payments will automatically be deducted via the card associated with your Logix account. The monthly bulk mail plan leaves you free to focus on the execution of stellar email campaigns that will help you boost your business.
Along with campaigns, bulk mails will also allow you to simplify the management of the transactional emails your business needs. This includes sending invoices, order confirmations, password and login emails, and organizational collaboration.
So, what does the VolumeMail SMTP Monthly plan give you?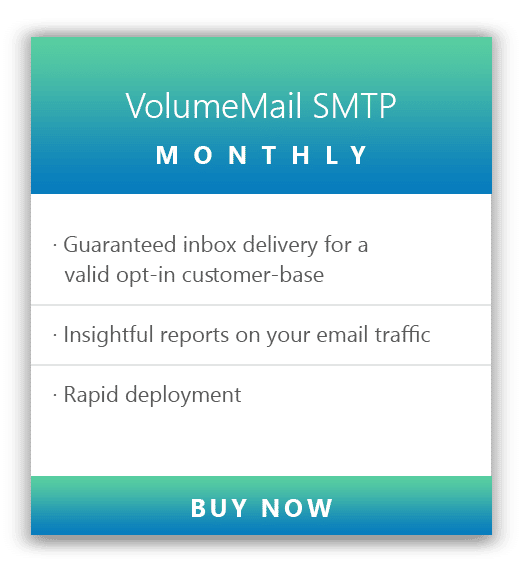 Once you have an opt-in database of potential prospects, the VolumeMail SMTP Monthly plan assures delivery straight to your customers' inbox. No more spam email delivery. Get your message across, convert like never before! Because we provide a constantly allotted IP address, there are almost zero chances of a mail service provider blacklisting your mass communication.
And of course, we also help you understand how your newfound peak email delivery is getting you success for your business through extensive data reports. Get access to performance reports on email requests, deliveries, bounces, spam reports, clicks, opens, unsubscribe, category tracking and more in real-time.
Buy Bulk Mail Service Online In 6 Easy Steps
Our robust online shop makes buying bulk emails easier.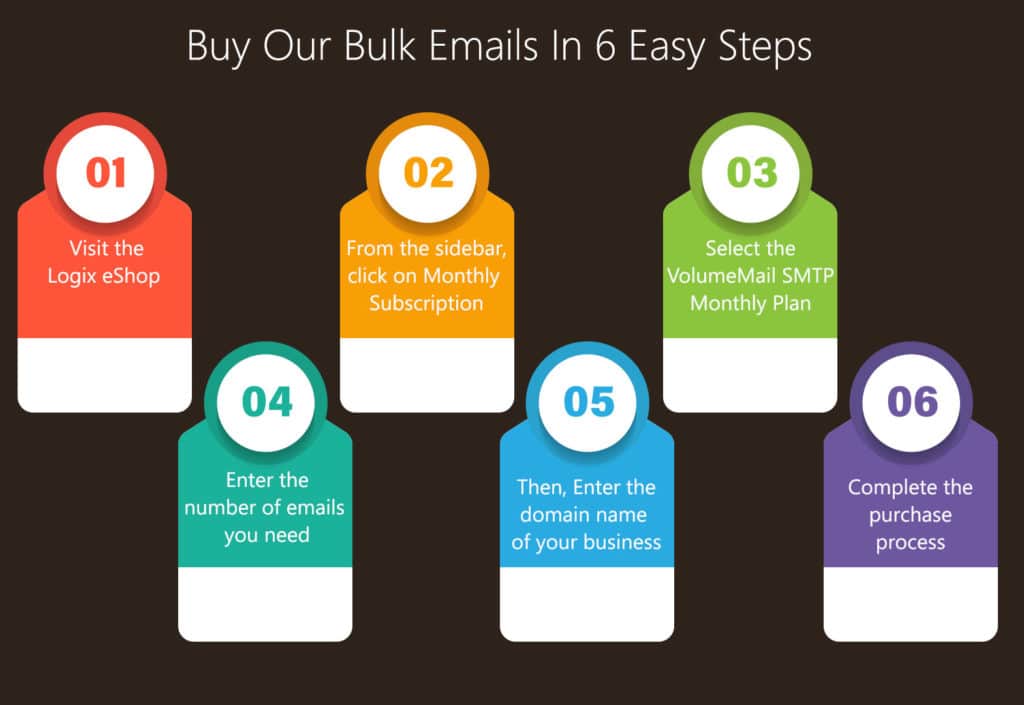 Visit the Logix eShop
From the sidebar, click on Monthly Subscription
Select the VolumeMail SMTP Monthly Plan
Enter the number of emails you need
Then, Enter the domain name of your business
Complete the purchase process
Boost email deliverability and drive down the costs of bulk mails. Our VolumeMail SMTP service will tell you all you more about our deployment process.