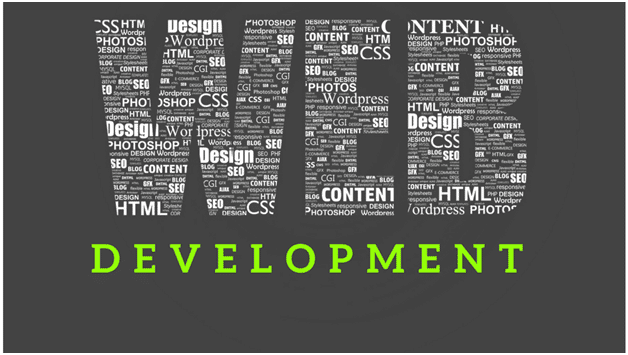 Web has unprecedented increase in traffic. Businesses run from websites with the advent of e-commerce. Billions of dollars' worth of commerce happens via the web. Selecting a web development company which is best for your business is therefore, a crucial and cumbersome task. One can easily be swept away by the cost factors since the work has no benchmarks thus compromising on the best quality of work for a particular business need.
Let us examine the important points to be kept in mind in order to find the right web development company for your business in India. There are factors which influence the decision and must be worked out carefully:
1.
Clarity on the desired outcome
This is a very strong indicator of what your company wants to achieve from the exercise. What kind of work the web development company is doing, area or sector the company is mostly associated with. Is your company looking for a similar type of work or something totally different? If the peer's in the same industry talk good about the company, it means that the web development company understands the industry well and can create good web presence for the client.
A crucial gauge in selecting a company is its portfolio. The showcase of previous works helps understand the designer's ideology, ease of use, UI/UX, SEO and other important parameters. CMS can also be judged from the work as well as effective customization for different business needs.
2.
Costs as per the desired outcome
Contingent upon your business scale costs can be enormous. Therefore, a company with packaged plans is a good option. SMM, SMO, SEO, PPC, CMS, e-commerce etc are all different plans and you should pick up the best plan as per your needs. This will help to frame and design better for effective results.
3.
Content Management/ Scalability
Successful websites have a very effective content management systems. A company with good content management system works well because it can allow you to modify data, index data, track changes, updating content. Social media integration is also a very important factor.
Also if the website can scale as and when the need be, it helps a company focus on work rather than the issue of managing the growth on website.
4.
Internet Marketing
A website without effective marketing plan is like an army without weapons. SEO, PPC, SMM and social media integration should be done effectively to monetize on web traffic. This should be considered an effective channel to convert prospective clients to sales.
5.
Customer service/ responsiveness
Building a running a website is the first phase of the operation but effectively managing it and giving a good customer service is the next phase. Customer service is even more important because of rapidly growing customer base. The complete success of some website is dependent upon how responsive the web development team is, and this can be judged during the development process.
6.
Web hosting
This is also an important factor since the up-time is dependent on the hosting service chosen. A website is a shop which is open 24*7 and 365 days for the company. Therefore, the up-time of the website is crucial. There is another crucial factor of safeguards against the hackers and malware attacks. A top-notch security is important for websites which asks for user data to access them.
To conclude, a good web development company will have these basic features. Companies have different needs and select web development companies based on those particular needs. The basic idea is to get best return on money spent to develop the website.
At Logix, we do web development from the scratch understanding the importance of the relevant content to be published, matching it with the aesthetic layout of the website. We as a Web Development Company in India, would take care of all your web development need by providing sophisticated and high end solutions which are innovative and profitable.