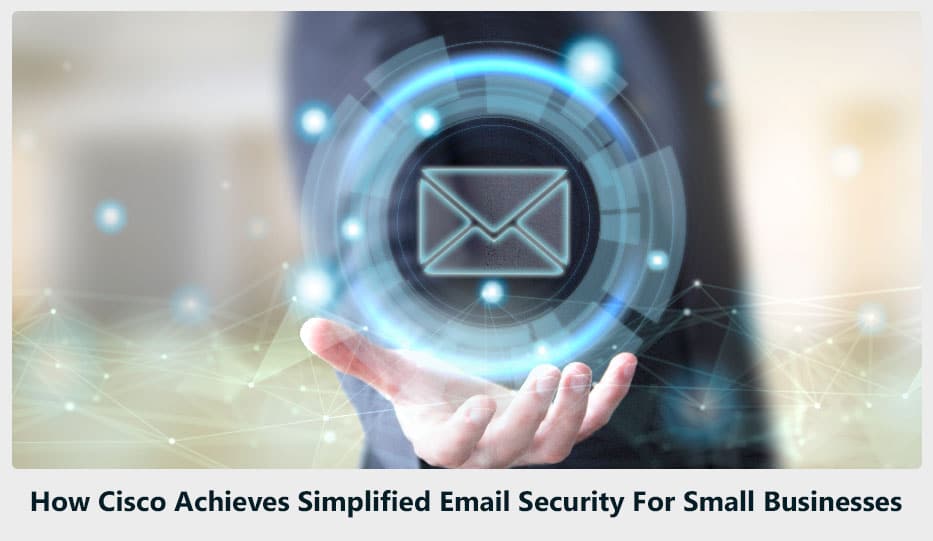 When it comes to email security, small businesses especially have to follow the 'Do It Right the First Time' mantra. Enterprises of this scale need to concentrate on growing their businesses, boosting their productivity, and adapting to remote collaboration. Not only can they not afford to fall prey to an email attack, they also can't spend too much time managing their email security solution. Cisco Secure Email Cloud Mailbox offers simplified email security for small businesses.
3 Reasons why small businesses need simplified email security
Continuously evolving threats
Major corporations have the resources to deploy and consult round-the-clock security staff. Small businesses might not have the necessary means to manage a department just for security, which will stay on top of evolving email threats, analyse the situation, and suggest hardening for their security solution.
It is vital for small enterprises to implement an email security solution that will pay off long-term. Such a solution needs to be intelligent, adaptive, and self-evolving. After deploying the solution, the organization can let it face email threats, while the business owners can focus on business growth.
Ease of use
Building on the previous point, complex email security solutions that require constant attention are again no use to small enterprises. For one thing, they don't have the time to spare. For another, not every business will be / needs to be technically conversant. A simplified email security solution allows small businesses to use their email security solution effectively without requiring huge chunks of their attention.
It is also important at this stage to choose a vendor who will handhold you through the initial deployment stages and also provide strong support in the later stages, so email security does not become a distraction, but rather something you seamlessly benefit from.
Peace of mind
It is a myth that cyber threats target only huge enterprises. Although it is true that such hacking campaigns yield more gains for the hacker, hackers pay an equal amount of attention to small businesses. This is because small businesses typically don't bother too much about their online security.
But the simple equation today is, if you use email, you need email security.
A simplified email security solution allows you to rest easy, knowing that your mailbox is protected by nothing less than the best email security. Cisco Secure Email Cloud Mailbox offers just that.
Cisco email security from Logix
Logix Cisco Email ATP offers you the most effective email security using the following features:
Business Email Compromise (BEC) detection capabilities using behavior analysis and advanced AI/ML.
Automatically drop emails with suspicious links or attachments, or block access to newly infected sites with real-time URL analysis.
Detect and block known and advanced threats with superior threat intelligence tools.
Combat ransomware that is hidden in attachments which evade initial detection, with Cisco Advanced Malware Protection (AMP).
Enhanced Email protection for Microsoft 365.
Protect sensitive content in outgoing emails with Data Loss Prevention (DLP) and easy-to-use email encryption.
Domain Fraud Detection to identify Cousin Domain Spoofing, Domain Age, and Domain Reputation.