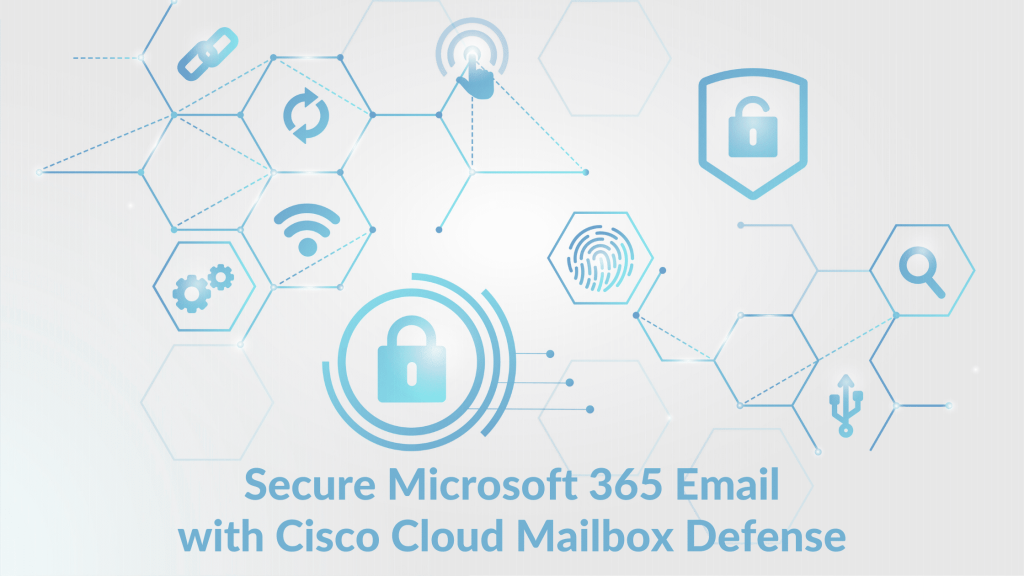 Email was always the predominant means of business communication. Be it internal communication or with prospects or end-customers. But over the recent years, the modes of serving and storing emails and mailing functionality has changed. As soon as we started using cloud services for storing data, email followed suit. A majority of the businesses are observed migrating to cloud email platforms. This has several benefits like better productivity, scalability, better ROI, continued connectivity, and independence from work machines.
However, with these advantages, a concern has cropped up: that of keeping the emails and email servers on the cloud.
How can Cisco Secure Microsoft 365 Email for you?
Gone are the days when you could depend on your email service provider's inherent security to protect against modern email threats. In fat, it is estimated that around 40% of all Microsoft 365 email users will fortify their email security with third-party email security solutions by 2023. These tools will much more powerful than native email security mechanisms and can prevent email breaches both internal and external.
What are the key components of a good email security service?
An email security service is the most efficient if it can perform a continual analysis of every email that drops in the inbox. It should be able to provide proactive protection on the fly if it detects a potential threat.
It should also be automated and need not be dependent on a person for optimal performance. If an email threat does slip in, it should have the ability to mitigate the spread and minimize the damage caused.
It should also be able to assess all parts of an email: attachments, suspicious links, and message body.
Cisco Cloud Mailbox Defense is aptly equipped with all of these components. It is the perfect supplemental email security solution for your entire team. It uses tested and proven Cisco Email Security technologies to handle the security gaps in M365 cloud email. By blocking modern threats like ransomware, phishing, BEC, spoofing, and spam, Cloud Mailbox Defense can secure Microsoft 365 email with impressive accuracy.
It provides complete visibility and automated protection for all email messages flying through mailboxes in your organization. It also minimizes company downtime and business interruptions by mitigating the impact of the errant email threat that does manage to sneak in.
Use Cisco Cloud Mailbox Defense for better control and visibility
One of the best features of Cisco Cloud Mailbox Defense is its ability to service businesses of all sizes and scales. You can also extend the defense by integrated it with Cisco SecureX, to strengthen your security fabric across your entire network, all your endpoints, applications, and the cloud.
Managing the security of cloud email can be challenging. Cisco Cloud Mailbox Defense takes charge of your email security and skilfully secures your Microsoft 365 email.
---