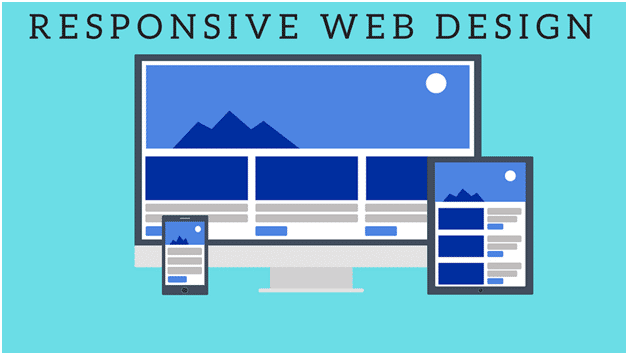 Responsive web design is an approach to creating web sites which can be viewed on any device; a mobile, a tablet, laptop or TV. That is, regardless of screen size the content gets displayed in a way to give best experience to user. The user centric approach has pushed to develop websites which are device centric to provide comfortable user experience. More than 94% user have cited web design a reason to mistrust or reject a website.
The need for Responsive Web Design
High mobile usage: More than 74% of traffic comes from mobile devices and the figures are growing every month, this means more people are access web via mobile devices whose screen size vary as per personal preferences. Hence adaptive websites are useful giving a good experience to user.
E-commerce: A lot of shopping is experienced online. More than 70% shoppers use Mobile devices for shopping. A very customized user experience can be achieved based on the device size the user is using. This improves a user's browsing experience.
Website Loading time and performance: Provides an optimal viewing experience with fast leading websites. Everyone loves a fast loading website.
Different browsers read the website code different and hence an adaptive website is useful to give a seamless experience.
Better SEO rankings: Google recommends responsive websites to user to give them a seamless experience. Since April 2015 Google prefers showing website results for websites which are responsive.
One size website which is adaptive is easier to manage and increase ROI.
Saves bandwidth and uses less data, especially in a country where 2G data is still massively used.
The good part is most websites can be changed into Responsive websites. Logix Infosecurity provides a comprehensive service to help companies use responsive websites. The design capabilities are capable of providing websites designed based on user perspective which can be mobile first or can be based on customer service.
Some Facts about responsive websites:

Data from various sources (cisco, adobe, eMarketer etc)
The important aspect to understand here is that making a website response does not make it good or bad. The user experience will certainly improve which will enhance the website traffic on website. While a good SEO can help increase traffic, a well-designed responsive website will provide user's a unique experience and would want them to come back.
Logix Infosecurity has good experience in working with HTML and CSS. Using the latest tools to build a responsive website for your organization.