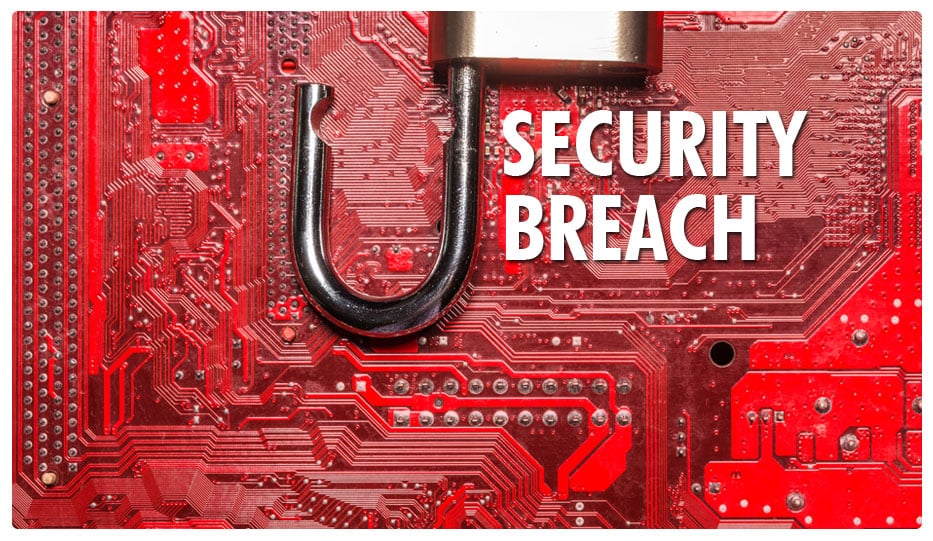 The Biggest 'Cyber Heists' of the Century
Although we wish for the internet to be a safe place for our transactions and data handling, the bitter truth is that it's not. While from one end, security providers are doing heavy RnD and advancements towards making the WWW bulletproof, there are hackers intensifying their counterefforts to come up with malicious workarounds. Scams are carried out almost daily, claiming victims uncountable.
This blog describes four of the most damaging security breaches and scams that plunged the respective industries into loss and disrepute.
1.1      The Bangladesh Bank Robbery
In February 2016, a Bangladeshi Central Bank official's system was misused by hackers to funnel payments via the SWIFT payment gateway. The event, which later got famous as one of the biggest-ever cyber heists, cost the bank a staggering  $81 million bucks, which were siphoned off of customer accounts.
The hackers inititated contact by using SWIFT credentials of Bangladesh Central Bank employees to blast off more than three dozen fake money transfer requests to the Federal Reserve Bank of New York. The requests asked FRBNY to transfer substantial amounts of the Bangladesh Bank's funds to bank accounts in the Philippines, Sri Lanka and other parts of Asia.
"One of our bank officials who is in the group that makes payments, that passes the payment instructions, his computer was hacked," Bangladesh Ambassador John Gomes said. "It was a Friday when the attack happened and the Bangladesh central bank is totally shut down. It was all sealed and no one goes to the bank on that day."
The accounts to which the money was transferred to had all been opened a year earlier in May 2015, but had been inactive with just $500 sitting in them until the stolen funds arrived in February.
Just goes to show how much planning goes beyond a heist of this scale. We really need to step up our game and stay one step ahead.
1.2      The Marriott International Case
Spanning across four years from 2014 to 2018, this scam affected around 500 million individuals.
It came to the attention of Marriott International in November 2018, that intruders had stolen sensitive data of approximately 500 million customers. It later became clear that the breach had been active since 2014.
For several victims, only name and contact details were compromised. The attackers were able to take some combination of contact info, passport number, hotel credentials, travel information, and other personal data. Moreover, sensitive credit card info of more than 100 million customers were stolen, although the company is not sure whether the encrypted data could have been of use to the attackers.
The breach was eventually attributed to a Chinese intelligence group engaged in electronic espionage on US citizen, as reported in a New York Times article. If true, this would be the largest known breach of personal data backed by a nation-state.
1.3      Kudankulam Nuclear Power Plant (KKNPP) and ISRO hacked
In September 2019, the Kudankulam Nuclear Power Project (KKNPP) of the Nuclear Power Corporation of India Limited (NPCIL), and the Indian Space Research Organisation (ISRO) was alerted of a possible breach by a spyware.
According to an Indian Express report, the National Cyber Coordination Centre received intelligence from a US-based cybersecurity firm that a 'threat actor' had breached and intercepted the "domain controllers" at the KKNPP and ISRO.
This spyware later came to be identified as 'Dtrack', which is a malware trained towards data theft by giving the intruder or the 'threat actor' complete control over all the infected devices. It does so by illegally obtaining its sensitive credentials.
Both NPCIL and ISRO were alerted on September 4, the report said.
On October 30, NPCIL confirmed the infection of a malware in one of their systems. The breach at the Kudankulam plant became public on October 28 2019 after some of the plant's data showed up on virustotal.com, an online malware scanning service.
In a statement, NPCIL admitted there had been an infection "in the internet connected network used for administrative purposes" and that "the matter was immediately investigated by DAE specialists" but ensured that "investigation also confirms that the plant systems are not affected."
Were these statements given to save face? Or was the malware really properly contained before it caused too much damage? Who knows? It's always better to follow the 'prevention is better than cure' philosophy when it comes to security.
1.4      eBay takes a hit
In the May of 2014, around 145 million eBay users were shocked to find out that their data had been compromised.
eBay reported a cyberattack which had exposed the names, addresses, DOBs and encrypted passwords of all of its users. The company said intruders gained access to the data using the credentials of three corporate employees, and had total all-levels access for 229 days, during which time they were able to make their way to the user database.
eBay issued emergency warnings to their users, requesting them to urgently update their login credentials. The password-renewal process had been long and tiresome, and eBay lost some serious reputation after the attack.
CEO John Donahue reported a decline in user activity post-breach.
These scams clearly demonstrate how security is paramount if you run an organisation, since you're handling not only company data but also customer data. If you haven't already, make it a priority to enforce your systems and online entry points with sturdy security systems. If you are seeking out a provider, allow us to be of assistance. We provide cybersecurity, email security and overall systems security packages. Our eShop makes it easier than ever to procure our services and enjoy quick and efficient delivery.