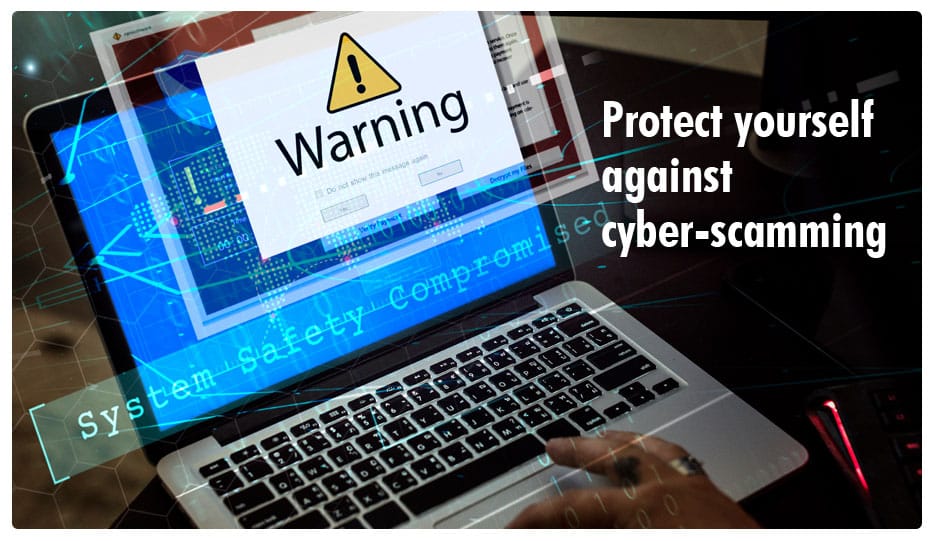 Guidelines to protect yourself against cyber-scamming
Digitisation has seeped into virtually all aspects of our interactions, from virtual copies of our identities to cashless forms of money. Every day, millions of digital transactions are made, some containing meagre amounts for small-scale purchases, others containing transfers of significant amounts between banks or individuals. Data from the Reserve Bank of India (RBI) shows that the total volume of digital payments increased nine times over the past five years. This data is very positive and shows overall progress. However, with it, digitisation has also brought in hordes of online scams and cyber-frauds.
These scams include cyber-crime, leakage of sensitive information, data theft, and an unprecedented rise in malware and ransomware outbursts. In 2017-18, the RBI reportedly recorded over 2,000 cyber frauds at banks, amounting to over Rs 100 crore, provoking financial organizations to launch extensive awareness drives as a countermeasure. Fraudsters are evolving, finding out newer and newer ways to exploit digital vulnerabilities.
Four Popular Online Scams
Banking Scams
These scams are carried out through extravagant offers and unrealistic business loans. Such types of attacks are usually avoided by using simple common-sense, but some cases do slip through the cracks. Be vigilant about these warning signs and safeguard yourself.
Social Media Hijacking
Facebook is especially targeted for these attacks. Almost everyone has an account on Facebook. Young children and even some unaware older people hop onto the proverbial wagon to follow the trend, without any idea about how to conduct their online activities safely. Poorly secured accounts are prone to impersonation, password hacks, and even blackmail. Here is a complete Guide For Facebook Security you can read to make sure you are safe.
Bitcoins
Bitcoins are an emerging trend. However, Bitcoin Digital wallets are fertile grounds for scams and theft. Read this article on Bitcoin Attacks that will open your eyes to the various scams and preventive techniques.
Job Offers
Employment is a prominent issue for those stuck in financial jams. These people are easy targets for scammers because their situation provokes them into taking rash decisions. Fraudsters pose as employers/recruiters and call you with exuberant job offers. However, before finalizing the offer, the scammer asks for sensitive personal information and vanishes, armed with damning credentials that can land you into trouble. Here is a complete guide on job scams.
Staying Safe
Regulations
The government has issued several regulations for accessing payment modes. The goal is ease and convenience, enhanced security, and to improved user experience. In line with its Digital Payments Vision 2021, the RBI's lookout for the future is increased competition, optimal costs for customers, multiple payment systems and a zero-compromise approach to strengthen the safety and security of digital payments.
Monitoring
Historical data has proven a big help. A framework has been established for collecting data on fraud in payment systems and creation of a Central Payment Fraud Registry. This allows decision-makers in the digital payment domain to keep a close check on fraud on an almost real-time basis.
The move is also aimed at raising awareness levels among consumers as the shift to cashless modes of transactions gains speed.
Personal Observance
Almost everything else will fail if the individual is not aware of the significance of cyber-security. Reckless behaviour attracts cyber sharks. Your safest bet is to update your knowledge on personal safety and use professional tools to keep your security at an all-time high.
Third party Security Services
It is both feasible and advisable to partner up with an organisation skilled in online security. Here's where Logix comes into the picture. Would you like to have better visibility and control, to identify sophisticated targeted cyber threats more easily in your enterprise network, program & system? Our highly skilled team of dedicated security experts manage the entire life cycle of our Customers providing unmatched 24*7*365 monitoring & support, reducing all dependencies.
They are periodically enrolled in the security training programs to keep abreast of the latest threat and vulnerabilities & attain certification on the respective technologies that they propose and manage.
Our prime focus lies in managing & deploying NGFW solutions of multiple OEMs. We manage over 1500 + SMB/Mid-Enterprise / Enterprise Customers, providing constant monitoring & handhold support always. Our Cybersecurity Offerings span across a variety of domains, to protect you from the above-mentioned scams and others.