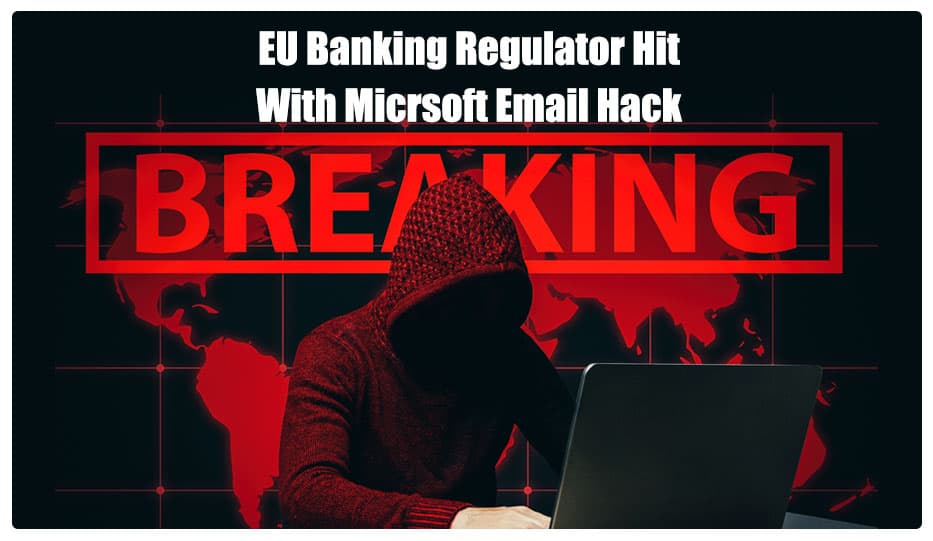 Major Financial Institution Compromised
The European Banking Authority, one of the foremost European financial regulators, recently declared it had fallen prey to a Microsoft Email Hack. While talks are still going on about the Hafnium group, a Chinese state-sponsored hacker group, it seems the flaws in Microsoft's Exchange Server continue to be exploited.
"Hafnium is a highly skilled and sophisticated [threat] actor" – Microsoft Speaks on The Case
The Hafnium group has been wildly active in the US, targeting an eclectic group of industries ranging from researchers and law firms to defence and NGOs.
The EBA confirmed the Microsoft Email Hack somewhere around March 2021, after which it immediately shifted their email servers to an offline mode as a precaution. Having a team of forensic and cyber security experts at their disposal, the EU banking regulator launched a full-scale investigation without delay, anxious that personal, sensitive data of their users might have been breached.
Participating in the recuperative measures, Microsoft executive Tim Burt reported that it had promptly patched the server flaws which might've caused the Microsoft email hack, and urged the EBA and other customers to update their server versions.
"We know that many nation-state actors and criminal groups will move quickly to take advantage of any unpatched systems," Tim reported.
Beijing on the other hand outrightly rejects any such claims about state-sponsored hackers. They were miffed over these continual allegations, pointing out a previous blame about Chinese state-sponsored hackers trying to steal Covid-19 research.
Around the beginning of the year, US claimed Russians were behind the ongoing SolarWinds O365 attacks, which continue to be a major threat to public and private organizations.
Fortifying Your Email Is No Longer Optional
Take a cue from EBA's swift action and be prepared to take corrective measures at the drop of a hat. If feasible, employ the services of a Cyber Response Team which will guide you through recovery.
Also choose your vendor wisely. Logix is a Microsoft Gold Partner and, in that power, shields its services against any Microsoft Email Hack. Our Microsoft offerings are strengthened with additional security. Take a step towards better security today.