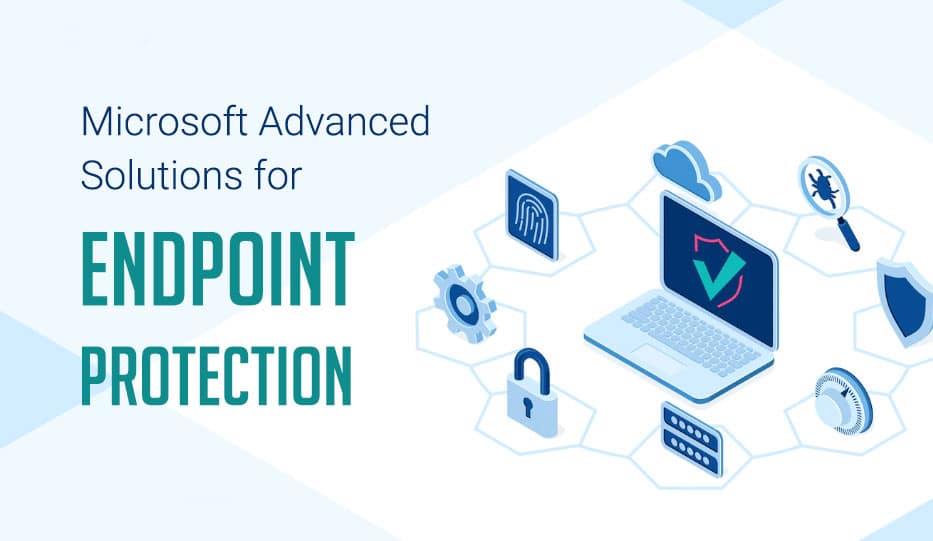 Over the course of 2022-23, Microsoft is all set to release a suite of solutions, especially considering the newly developing usage scenarios. With Microsoft advanced solutions, you can expect a better user experience, improved endpoint security, and a lower Total Cost of Ownership.
How? Well, this set of Microsoft advanced solutions will integrate several pivotal endpoint and security management tools in one single cloud-based solution. This will protect endpoints on the cloud, on-premises, and across diverse device platforms.
In accordance with this plan, here is what Microsoft Advanced Solutions will enable:
The ability to respond faster, by providing secure, cloud-based remote help and optimized user experiences.
Faster responses for superior support experience
Safer, easier access to data, completely decoupled from platform or device types.
Greater automation of administrative configurations.
Faster responses to support requests
About 52% employees are now engaged in either a WFH or a hybrid working model. They are working with their own devices, from their own network setups. Remote assistance has become critical to business success.
Microsoft Advanced Solutions will contain an Endpoint Manager, which has remote help module specifically to offer cloud-based solutions for secured help-desk services through Microsoft. This will lead to faster problem resolution, irrespective of the user's geographical location.
This integration with Endpoint manager also comes with Role-Based Access Control, so administrators can oversee whether support is being offered while ticking off all compliance checks.
Secured and Simplified Access to Company Resources
Employees are connected to several company resources like data, web-apps, shared clouds etc from their mobile phones and personal devices which may not be as diligently protected as an office environment.
To remove the burden of employees to complicate data access by introducing strict, rigid protocols for access, Microsoft introducing the Microsoft Tunnel, which will automatically secure connections to remote requests via VPN. In addition, IT admins can also enlist devices fall under the Microsoft Tunnel protection for those employees who're working on-site and will make on-premise requests.
This component of the Microsoft advanced solutions is unique in 3 regards. Firstly, all authentication will be strengthened via the Microsoft Azure Active Directory. Secondly, it will be integrated with Microsoft's native mobile-app protection policies (MAM), which will eventually extend protection even for non-Microsoft apps. Lastly, it supports the Edge browser, which forces users to use their corporate identity to sign in, thus maintaining VPN only for authenticated requests.
Higher degree of automation
Microsoft plans to enforce better security through the automation of privilege levels. Wherever elevated privileges are needed, Microsoft advanced solutions will offer IT admins with the functionality to temporarily enjoy higher privileges. IT admins can set predefined rules or even executables that do this automatically.
Microsoft will also make advanced in authentication certificates. More precisely, Microsoft advanced solutions will introduce a certificate lifecycle monitoring and management module that will make the certificate setup and deployment free of manual intervention. This will offer seamless authentication to WiFI, VPN, and apps through a public-key infrastructure. The cloud certificate management solution will reduce the complexity of the underlying infrastructure for this PKI environment.
And finally, Microsoft plans to assist organizations in monitoring vulnerabilities by completely automating device (endpoint) vulnerability management. The modules being developed for this purpose will be powered by proactive identification and even automatic remediation of security breaches at the hardware and software level. This module is currently branded as the Microsoft Defender for Endpoint and will prove useful for organizations looking to adapt to the Zero Trust ecosystem.