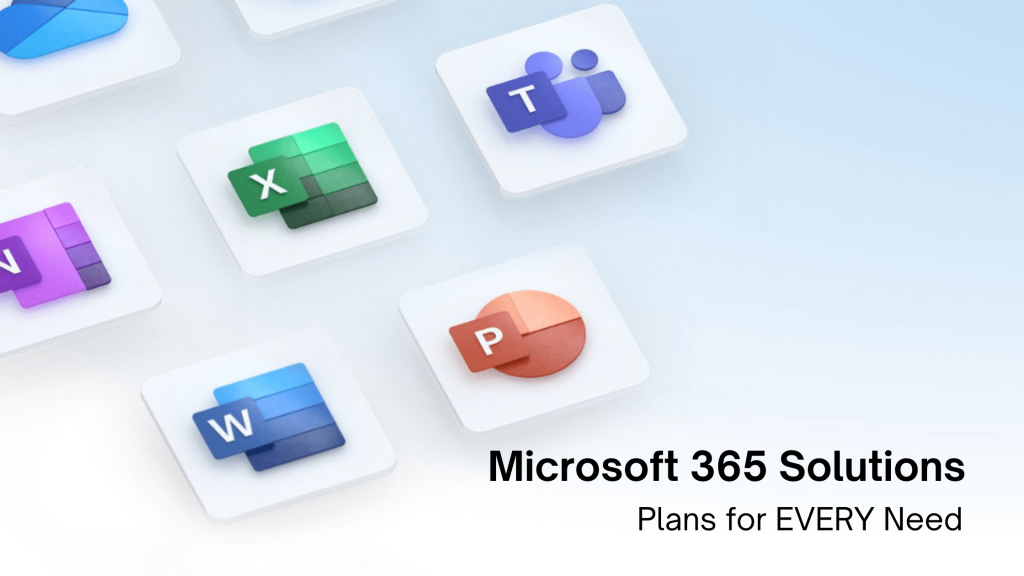 Microsoft 365 is here to provide the best integrate experience for your productivity and collaboration. Bring out your best in school, work, and life. Microsoft 365 plans cover the entire range between personal and family requirements, business needs, and educational niche.
Microsoft 365 is a suite of apps that help you stay connected and get things done. Create impressive documents and improve your writing with built-in intelligent features with Microsoft Word. Simplify complex data and create easy-to-read spreadsheets with Excel. Microsoft PowerPoint lets you easily create polished presentations that stand out. Improve the quality of teamwork with Microsoft Teams which enables professionals to bring everyone together in one place to meet, chat, call, and collaborate. All of this comes packaged with the powerful mailing experience of Microsoft Outlook. Manage your email, calendar, tasks, and contacts together in one place. And of course, Microsoft OneDrive allows you to save, access, edit, and share files and photos wherever you are.
All in all, Microsoft 365 gives you what you need to get things done.
There's a plan for everyone
Whether you want to connect with family and friends, learn remotely, or collaborate with your team, there's a Microsoft 365 plan to meet your needs. The suite is power-packed with powerful tools help you work, learn, organize, connect, and create.
Microsoft 365 Business
If you're a growing business, this is the ultimate productivity and collaboration tool for you. Reimagine productivity with Microsoft 365 and Microsoft Teams. Microsoft 365 business is specifically designed to help each of us achieve what matters, in our work and life, with best-in-class Office apps, intelligent cloud services, and advanced security.
Know more: https://news.logix.in/buy-microsoft-365-business-online/
More IT and security resources and updates.