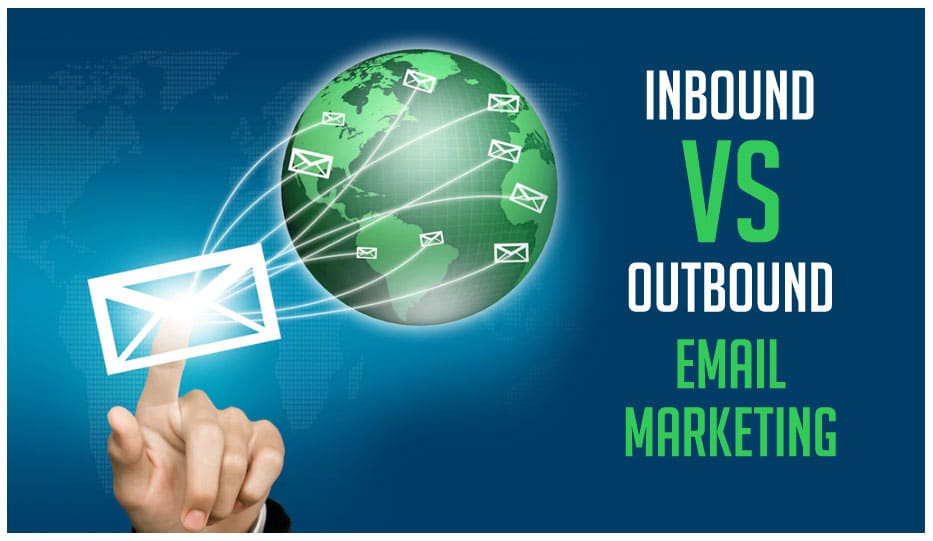 Outbound marketing generates 3 times fewer returns than inbound marketing. Having said this, marketers sometimes don't have a clear idea of which bucket email marketing belongs in. The correct answer is that it falls into both buckets. The challenge for email marketers then remains to make sure their marketing strategies put email marketing in the inbound bucket. 
Inbound emails and their potential for success
Inbound email marketing includes campaigns targeting leads who have already interacted with your brand in some way or the other. They may have subscribed to your newsletter or requested a quotation, or signed up for a discount code. 
Inbound email marketing serves the purpose of capitalizing on this initial interest of a lead and making sure that they convert into a customer of your business. Relevant and engaging content forms a big part of this endeavor as it has the power to hook the customer to your offerings. 
Why is inbound email marketing geared to succeed?
Increases opt-ins: The quality of your content is in your control. With top-notch content, you can attract newsletter subscribers to grow your mailing list. With this valid list of opt-in users, you will also protect your IP from getting blacklisted or flagged as spam.  
Cost-effective: Once you have a sizeable mailing list, you can sift through the recipients to dial down on a mailing list that actually shows promise of conversion. That means you don't waste resources on leads that won't ever convert. This boosts the performance of your email campaigns. The cherry on top? The more successful campaigns you run with quality content, the faster your mailing list will grow organically.  
Organic brand awareness: When the right people get the right information about your brand, they tend to be inclined to commit long-term to your brand and offerings. 
Foster brand loyalty: Once you have someone interested, you can deliver on your promises of quality and reliability to make sure your prospects don't even think of looking elsewhere. By consistently providing value through engaging content, you can turn merely curious prospects into loyal customers. 
Outbound emails and their challenges
Outbound emails are the digital equivalent of cold calling. You reach out to people who didn't initiate the conversation and use your best pitch to reel them in. Outbound email marketing relies on the purchase of mailing lists of people who might fit into your target buyer persona. 
The challenges of getting outbound email marketing to work
A blow to your pockets: Mailing lists cost money. Even more when the mailing lists are curated and tailored to fit your target audience persona perfectly. If you pay less, you will get a low-quality mailing list, which then has minimal chances of conversion. 
Risk of reputation damage: We all know about the sell me this pen test of marketing competency. But the really smart marketer first asks, how long have you been looking for a pen? The idea is simple: if people are not looking for solutions that your business offers, they won't turn into your customers. If you continue to push your brand into their emails without their express interest, all you will do is annoy them and turn them against your brand. 
One-way communication: Unlike inbound email marketing, you have no idea how someone received your marketing mail. With no way to gauge their reactions to your promotional content, you cannot analyze whether the mailing list is a mismatch, or if your marketing copy needs to be refined, or whether you need to course-correct. 
For more helpful information, read our blog about The Benefits of BIMI for Email Marketers.
Shifting to inbound mail marketing
After going through the caveats of inbound and outbound email marketing, you must be sold on inbound email marketing. However, this type of email marketing only works if your emails actually get read. For that, they need to be delivered to your prospects in your inbox first! 
Logix assures 100% inbox delivery to a valid opt-in database of users. With our VolumeMail SMTP, emails are routed through specialized SMTP gateways that don't get blacklisted. It's fine-tuned for sending bulk emails with similar content to a wide audience.