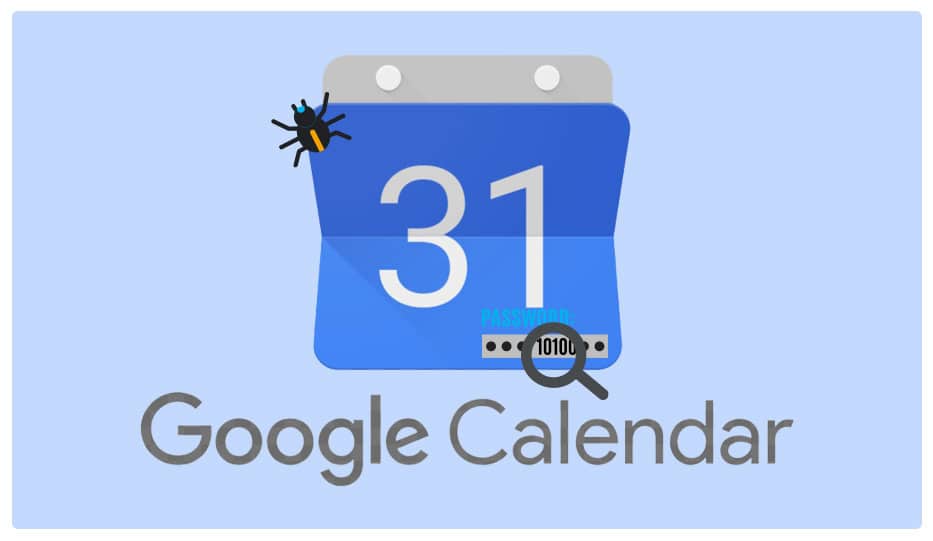 Google Calendar Falls Prey to Spammers 
A rather unique spamming technique has been making headlines. Spammers are now gmail users by sending them a spam email with an invitation to a random event. Google Calendar automatically adds the event to itself.  The body of the event contains a spam link or some objectionable content. Targets are then tricked into giving their financial details. Organisations are at a serious risk of getting false events under the guise of business meetings, or other company occasions, which wouldn't raise any alarm bells. This would result in high click-thru rates and low vigilance since such happenings are commonplace in organisations. A determined attacker might even see an opportunity here to populate the event with phishing links and macros that install malware onto the employees' computers. From there it would spread like wildfire, resulting in a full-blown phishing attack.
This spamming technique, which started a few years ago, has started gaining momentum over the past couple of months. Since Google Calendars is designed to allow anyone to schedule a meeting with you, the event automatically gets added to it. This can be annoying, because if you turn the invite down, it will be saved as a "crossed-out" appointment on your carefully organised calendar, thereby messing it up. One way to do this is to mark the appointment as spam: this will make it disappear and also flag it as a problem.
Of course, it would be a lot more convenient if Google had features which would prevent this from happening in the first place. But until then, there is a way to entirely keep those pesky spam invites out of your calendars.
Tackling the issue
The first step is to stop Google Calendars from automatically adding invitations sent to you. You can do this by going to the "Event Settings" in your calendar settings, and choosing the option "No, only show invitations to which I have responded," instead of the default choice "Automatically add invitations"
To ensure that events which you were sent on Gmail do not end up on your calendar, simply go to your Gmail account, and click "events from Gmail" and uncheck "Automatically add events from Gmail to my calendar. Once you do this, you will be shown the message "You'll no longer see events automatically added from your email. Previously added events from Gmail will be removed," to which you have to click "okay."
Relying on a trusted security vendor
These settings are a type of aftermath preventive techniques. But wouldn't it be much more reliable if you didn't have to worry about the spam getting into your system in the first place? Wouldn't you be more at ease knowing such spams and attacks won't even be requiring your attention at all? Email Spam is a part of business life, and it is always better to tackle it ASAP rather than let it blow up and become a major problem that causes business interruptions. More than that, spam can bombard you so much that you start taking it lightly. A watchful attacker can easily slip in a more serious phishing email in the midst of all these spam emails. Logix Infosecurity has cyber security offerings for combating cyber-threats. Being resellers and partners of various technology companies, we are able to sell top-notch products by adding our own bespoke features to offerings that already deliver A grade value.
With our systems in place, your attention is not diluted worrying about security. Let us help you channel your focus towards winning at your business!