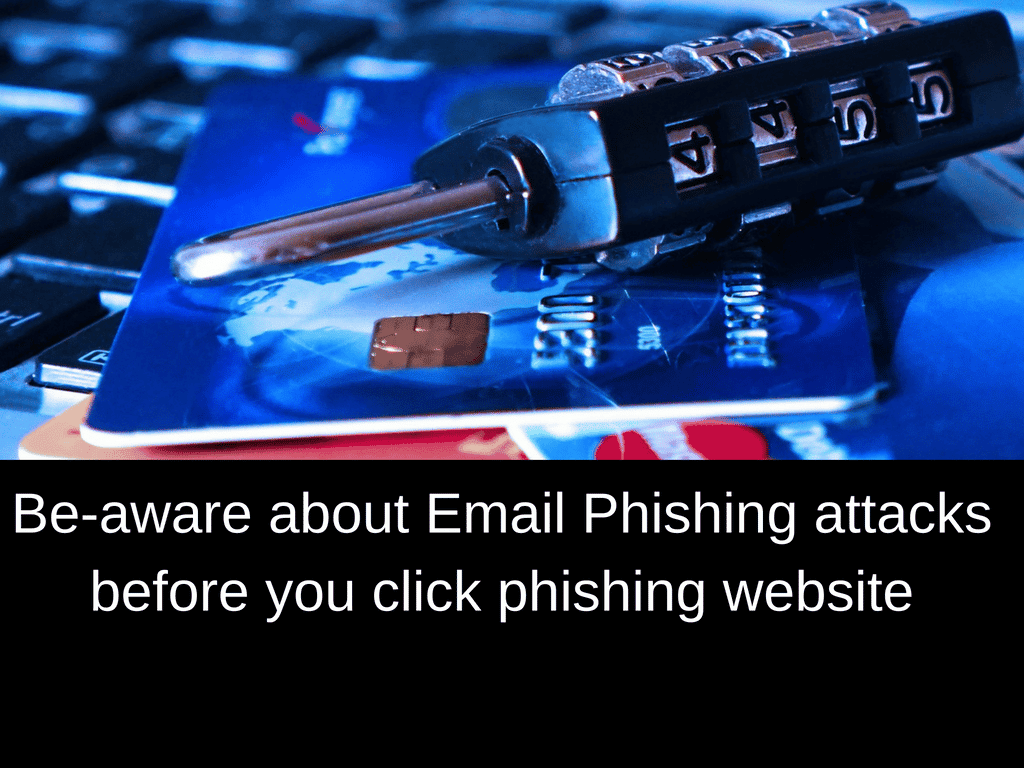 Email Phishing attacks rose in the Christmas 2015 season, and have continued to climb in the new year according to APWG Phishing Activity Trends Report
Report states email phishing attacks statistics as:
The Anti-Phishing Working Group (APWG) observed more phishing attacks in Q1 2016 since it began tracking data in 2004.
Q1 Phishing Activity Trends Report APWG reported that the number of phishing websites increased 250% between October 2015 and March 2016.
Most targeted industry were retail and services sector during Q1 2016
 Phishers targeted 406 – 431 brands  in Q1 2016.
US continued its position at top on the list of nations hosting phishing websites.
In Q1 2016, there were 20 million new malware samples.
The world's most-infected countries are led by China,Taiwan and Turkey.
These statistics obviously look alarming!!
According to Webroot report there is a 20% drop in overall malware encounters users than they were in 2015. But attacks are now more sophisticated and short-lived.
Webroot identified the ten companies most often targeted by unique zero-day phishing URLs during the first half of 2016.
Six of these companies are technology firms and four are related to finance.
In January, Google had around 9,000 new  phishing URLs
Facebook was a close second with over 6,500.
Now let's look at few sophisticated phishing attacks in India in 2016:
Nearly 100 customers of e-wallet FreeCharge lost Rs 8,000- Rs 10,000 across the country in cities like Chennai, Mumbai, Hyderabad, Delhi. Their e-wallet's system met with a phishing attack.The attacks happened between June and August 2016. Attackers obtained sensitive information such as usernames, passwords, and banking details.
According to data from the Reserve Bank of India (RBI), 11,997 cases related to ATM, credit and debit cards as well as Net banking frauds related to Phishing were reported by banks in 2015-16.
According to cybersecurity firm Proofpoint, the social media victim pool is "huge", There has been already a 150% increase in social media phishing in 2016 over 2015. There are more cases of email phishing attacks with social media sites, dating sites in India.
Preventive tips: How to recognize phishing email?
Unprofessional email writing: Organization or professional companies usually have professional email writing with spellcheck and proper grammar. Hackers or spammers will pay least attention to that while doing bulk messages
Checkout the link in the email before you click.Hover your mouse on the link and check the link.
If you receive an email with threat, don't take action on that. This is another trick.
Thoroughly check website name – Spoofing popular websites or companies is very common tricks. Cyber-criminals use web addresses that resemble the names of well-known companies but are slightly altered
Does email phishing attack look scary?
Logix Infosecurity is pioneer in email security since last 17 years.
We provide comprehensive solution to arrest threat from spoofed emails, malware and ransomware Infected Emails.We have half a million email security customers.
You can download email security guidebook. This is help you to decide how should you act before you are infected.