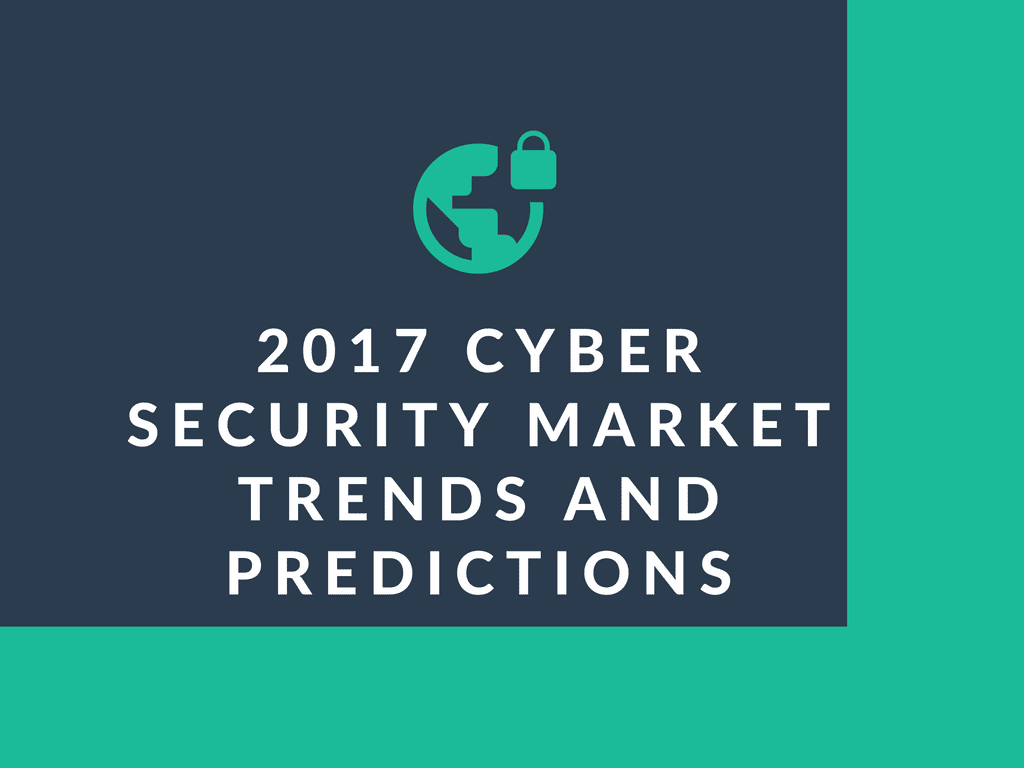 Alarming Cybercrime is making it difficult for analyst and Research firms to accurately forecast cybersecurity spending. Yet we are covering in this blog 2017 Cyber Security Market, Trends and Predictions from different sources.
Global 2017 Cyber Security Market, Trends and Predictions:
According to Cybersecurity Ventures,  $1 trillion will be spent globally on cybersecurity from 2017 to 2021. In fact, few News proves this fact:
According to marketsandmarkets predictions Cyber Security Market by Solutions (IAM, Encryption, DLP, UTM, Antivirus/Antimalware, Firewall, IDS/IPS, Disaster Recovery), Services, Security Type, Deployment Mode, Organization Size, Vertical & Region – Global Forecast to 2021″, The cyber security market is estimated to grow from USD 122.45 Billion in 2016 to USD 202.36 Billion by 2021, at a Compound Annual Growth Rate (CAGR) of 10.6%.
The emerging IoT and BYOD trends and the connected number of devices and applications are susceptible to Advanced Persistent Threats (APTs). Application security is expected to witness the highest CAGR in the global cyber security market during the period 2016–2021.

The market in APAC is expected to grow at the highest CAGR between 2016 and 2021. The primary driving forces for this growth are increasing technological adoption and huge opportunities across industry verticals in APAC countries, especially India and China.
India 2017 Cyber Security Market, Trends and Predictions:
As published in Economictimes In an effort to make India a global hub for cyber security-related requirements, the IT industry's representative body Nasscom and the Data Security Council of India (DSCI) launched a detailed roadmap for the next 10 years.
Growing Cyber Security Industry, Roadmap for India identifies emerging global opportunities:
Managed Security Service (MSS),
Security and Vulnerability Management (SVM)
Network security
MSS emerges the most attractive opportunity, with the highest growth of (more than 12 per cent) and largest market size ($18 billion). According to Nasscom, the Indian IT industry is set to reach a size of $350-$400 billion by 2025. The country can build a cyber security product and services industry of $35 billion by 2025 and generate a skilled workforce of one million in the security sector