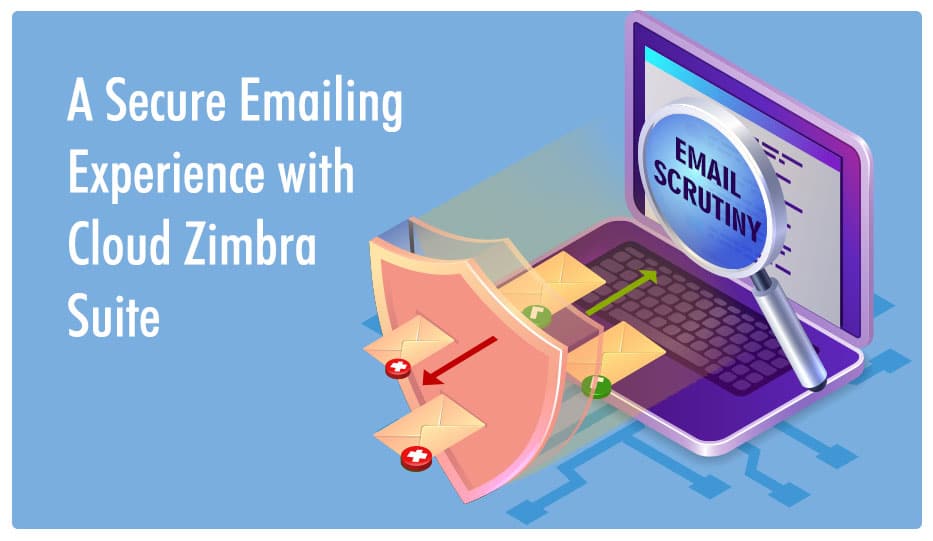 Our Cloud Zimbra Suite just got a whole lot better with enhanced features of instant messaging, audio – video meeting & conference, and file sync and share, and built-in security. Yes, the Cloud Zimbra Suite goes beyond simple emailing by protecting all your communication with add-on email security. Here's how a secure emailing experience helps you get complete business suite benefits from this feasible and trusted tool.
The Need for Email Security isn't going away
Email is an inseparable part of any business. For day-to-day communication, important work updates, invoices, notices, and even marketing, email is an invaluable resource for businesses to keep in touch with their partners, their employees, and their end-customers.
Owing to this fact, it has become a magnet for hackers. Around 3 billion phishing emails are sent every day. Ransomware attacks are evolving as well.
Giving impetus to email hacking in the ongoing pandemic, which has forced employees to work remotely, from setups that are not necessarily as secure as their office setups.
That's why you need to ensure your email communication is secure, especially in 2021 and the coming years.
How is Cloud Zimbra Suite Automatically Secure?
Every Zimbra Suite mailbox that we deploy comes with in-built Cloud Email Advanced Threat Protection (ATP), our flagship email security service. Logix Cloud Email ATP offers protection against major email-borne threats. A few of the email threats we combat:
Cryptoware
Advanced malware
Zero-day, Whaling Attacks
Other emerging threats
We scan every inbound email that drops into your Cloud Zimbra inbox for potential threats and malicious content. Each email passes through a set of rules, and if the email fails a rule, the email goes straight to a sandbox, which is where it is then processed. Only if it clears our security scans, does an email actually get delivered to your inbox. This way, we offer a secure emailing experience by preventing dangerous emails from even reaching your eyes.
Acquiring the secure emailing experience
Why fret with two separate solutions when one can do the job? With in-built email security, you save cost on your Cloud Zimbra Suite, and get email security with an intuitive messaging and collaboration experience.
Currently, we have two plans under the Cloud Zimbra Suite: the Basic plan and the Professional plan. More details and specifications on these plans are elaborated on our eShop.
---
More news about Logix InfoSecurity.