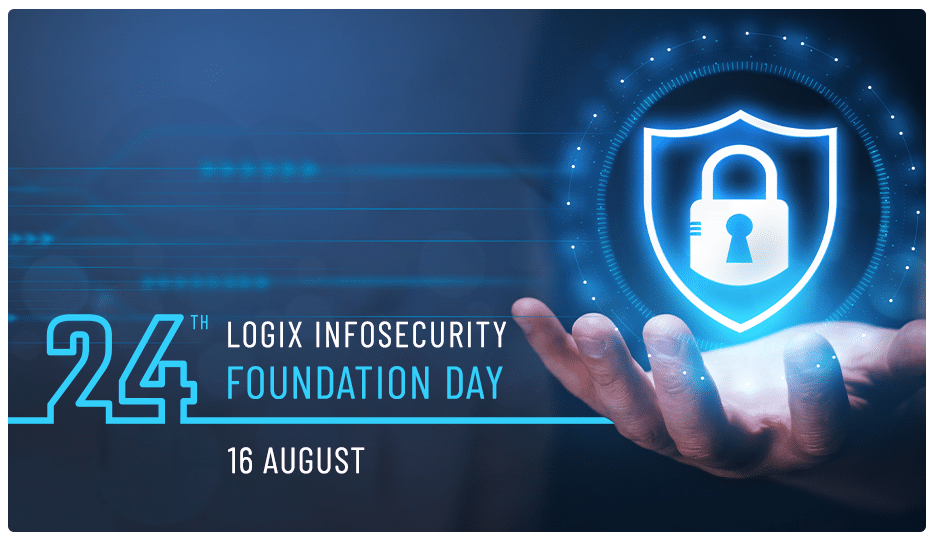 On the 16th of August, as we proudly celebrate Logix InfoSecurity's foundation day, we complete 24 incredible years of dedication and success in the IT and Cyber Security industry. As we reflect on this milestone, we are thrilled to share the journey that has made Logix one of the leading solution providers of email, email security, and cyber security.
Our Vision: A Commitment to Customer-Centricity
Since its inception in 1999, Logix InfoSecurity has been guided by a clear vision: to be the first choice for customers' IT needs with a strong emphasis on complete customer-centricity. This vision has been the driving force behind every service, solution, and product we offer. When  our customers choose Logix, they know they are getting more than just technology; they are getting an unwavering commitment to support, reliability, and security.
Guided by Visionaries: The Logix InfoSecurity Leadership Team
Behind every successful company stands a team of visionary leaders who pave the way for innovation, growth, and excellence. At Logix InfoSecurity, our leadership team is a driving force of our success story. As we celebrate our 24th Foundation Day, we take a moment to honor and highlight our leadership team which has shaped Logix into the company that it is today.
Along with our leaders, we have a team of almost 200 employees to thank for our success. Together, we stand tall on our strengths that have allowed us to prevail in the market.
Strengths that Define Us
Data Center Infrastructure
Data Security
24/7 Support
Quality Certificates that Validate Our Commitment
Our ISO 9001:2015 and ISO 27001:2013 certifications affirm our dedication to customer satisfaction and information security.
A Heartfelt Thank You
As we celebrate this significant milestone, we extend our heartfelt gratitude to our esteemed directors, dedicated employees, valued partners, and trusted clients. We owe our growth and achievements to your continuous collaboration and faith in our abilities.
Looking Ahead
With 24 years of experience behind us, we stand more resilient than ever. The future holds exciting opportunities for innovation, and we are committed to embracing them with the same enthusiasm that has brought us to this point.
Happy 24th Foundation Day to Logix InfoSecurity! Here's to many more years of excellence, innovation, and customer-centric success.