AI-based email security
A next-gen email security solution that utilizes Artificial Intelligence based scanning techniques to detect various types of email threats. Built on Perception Point technology, also known as Acronis Cyber Protect Cloud – Advance Email Security.
With this AI-based email security, protect your critical users as they are prone to more attacks.
Free Evaluation

How Acronis Cyber Protect Cloud improves email security:
Leverages AI for continuous learning and improvement through exposure to emerging threats.

It analyses huge data sets to identify emerging patterns and anomalies to proactively uncover malicious emails.
Protect #1 threat vector from any type of email attacks!
Secure your Microsoft 365 and Google Workspace mailboxes to protect your business from the dangers of emerging or sophisticated AI driven email attacks.
Intercept modern email threats, including spam, phishing, Business Email Compromise (BEC), Account Takeover (ATO), spoofing, malware, zero-days, and advanced persistent threats (APTs).
Enhance compliance and increase visibility into admin users.
Build your services on top of a leading email security solution that scans 100% of traffic at any scale.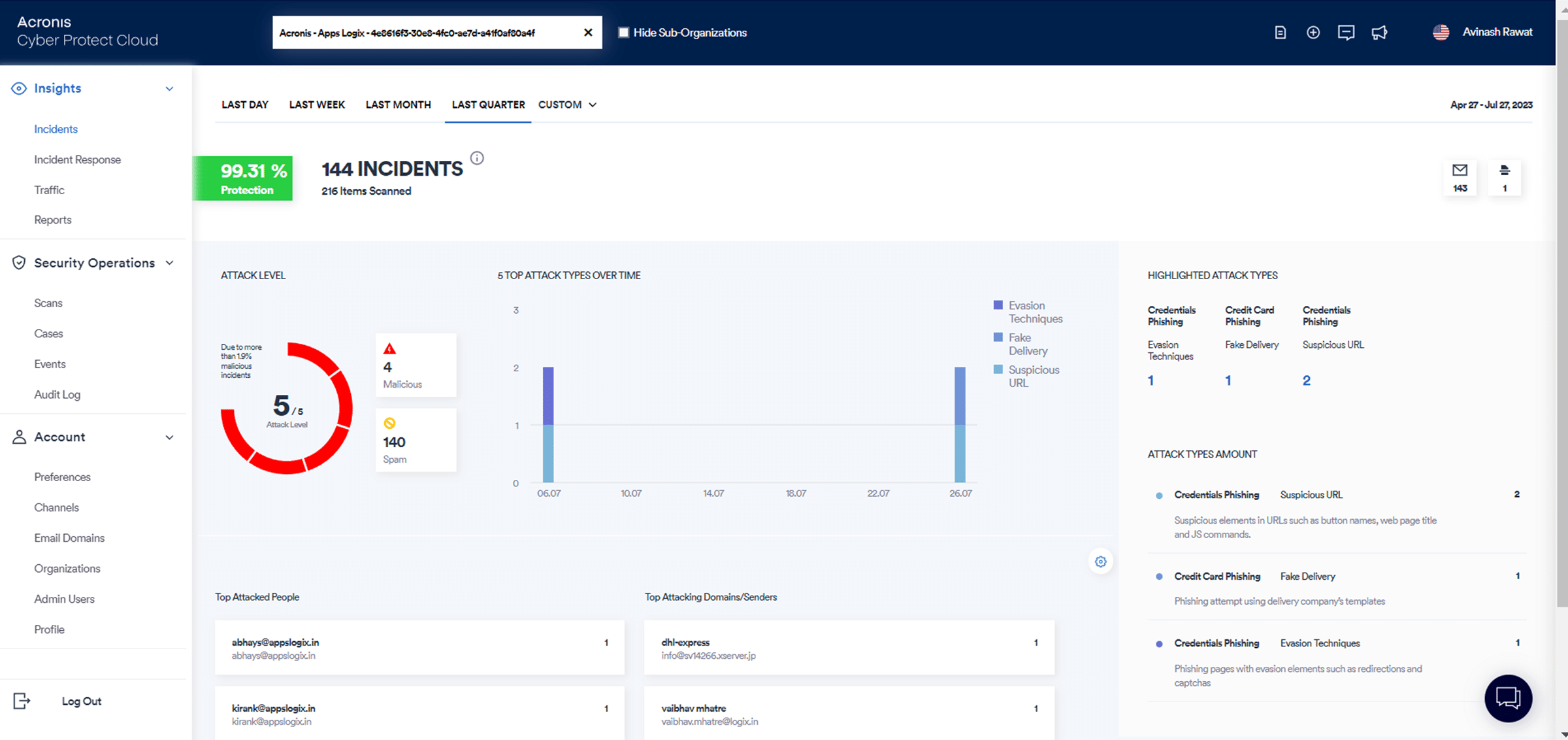 Need more information?
If you would like to know about this service or need any other assistance, please get in touch with us.
Contact us